08 June 2017
Former Electronic Arts Marketing Director sets up Manchester gaming agency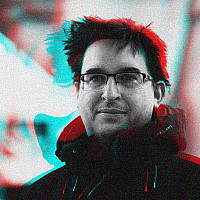 Stephen Hey, the former marketing director of EA Chillingo, has set up a new marketing consultancy, dedicated to the video games sector.
Based in Manchester, he hopes to provide specialist advice to independent games developers and publishers.
"I've always loved working in games but always wanted to work with independent developers who are rich in ideas but don't necessarily have the resources for full time marketing teams. This role allows me to work with developers and publishers who are developing some of the most creative and innovative games in the industry and I can't tell you how exciting that is," he explained.
Hey started out in the industry 24 years ago, with Ocean's Jurassic Park in 1993 and more recently WarFriends on mobile.
In the new consultancy, HeyStephenHey, he says he'll provide marketing guidance for each stage of the product's lifestyle.
"I've always lived and worked in Manchester, but seen the games scene here change dramatically, from having big publishers like Ocean, to the landscape now which has some great developers but no large publishers. The great thing is that Manchester, and the region, is still very active in creating games that compete on a global basis, so it's a perfect base for HeyStephenHey," he continued.
The firm is already working with Silo Black Games and Huey Games.