08 June 2017
Business angel network established for North's tech sector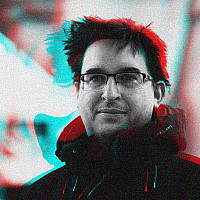 A new network of business investors has been established to try and encourage growth in the North's tech sector.
Dow Schofield Watts Angels is hoping to emulate similar networks in Scotland and Cambridge.
Launched by advisory firm, Dow Schofield Watts, it will be led by David Smith - who heads its technology team. He previously managed the North West Fund for Digital & Creative.
The organisation also has backing from entrepreneurs including Bill Ainscough of Wainhomes, Richard Law of GB Group, Peter Mansfield of Call Credit, and Anthony Molloy of Daisy Group.
"With the venture capital industry largely focused on London, there is a funding gap for early-stage tech companies in the North. However we do have plenty of successful entrepreneurs, some of whom have been through the entire growth cycle of building and selling a business, and are willing to invest time and money in helping others," explained Smith.
"Dow Schofield Watts Angels will bring together entrepreneurs with fledgling businesses in need of funding and support. We aim to build a strong angel network that will be instrumental in driving the growth of the North's technology sector."
The focus will be on "promising early-stage technology businesses, particularly those with early revenues but which fall short of the size criteria of most tech venture capital investors."
A committee of members will help select investment opportunities.
Initially it will put up to £500k in each business and co-invest with other funders where appropriate.