26 May 2017
North West tech sector could be "stifled" by competition for developers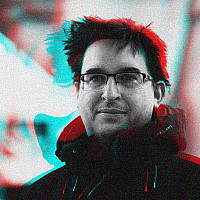 A new report says that competition for skilled developers is putting companies under pressure and could "potentially stifle" the growth of the technology sector in the North West.
The research was carried out by insolvency and restructuring trade body R3 in conjunction with Manchester Digital.
They say that the shortage of skilled workers is creating wage inflation and as a result some companies have had to close because they were unable to replace key employees, while others have sought to outsource overseas.
"We know of cases where small firms have shut down because they have lost a key member of staff and are unable to replace them. They can't afford to match what the bigger firms can offer," explained Katie Gallagher, managing director of Manchester Digital.
"The public sector has been slow to respond to the skills shortage. As a result, 26% of our members said they outsourced work overseas last year and that, compounded with the uncertainty over Brexit, means that we could lose some companies as they choose to relocate outside the UK altogether."
According to R3, the tech sector in this region has the second highest risk of failure of any of the sectors it monitors. Number one is transport.
32% of IT and tech firms is considered "at above average risk of failure" during the next 12 months. That's almost 6,000 companies.
"The technology sector tends to be risky by nature as it is focused on innovation. However it is clear that the skills shortage is threatening many business by creating wage inflation and pushing up costs," added Paul Barber, the North West chair of R3 and a partner at Begbies Traynor.
"Companies will need to ensure they have sufficient margins to maintain profitability or enough investment to bring development projects to completion. Either way, they need to keep strict control of budgets and seek professional help at an early stage if problems arise."
The R3 insolvency risk tracker is compiled using the "Fame" database and measures companies' balance sheets, director track records and other information, to work out their likelihood of survival.