18 April 2017
NorthEdge Capital sells Chorley-based technology company in '£100m' deal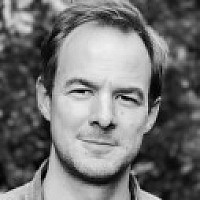 NorthEdge Capital has sold energy technology provider Utiligroup to Energy Services Group (ESG), a leading provider of technology solutions to the retail energy and utility industries, for an undisclosed sum.
Founded in 1997, the Chorley-headquartered company is a provider of Software-as-a-Service (SaaS) solutions to the utilities and energy industries and has been a pioneer in delivering 'Energy2.0', the emergence of the independent energy market and the analogue to digital smart meter revolution.
It will join ESG, an Accel-KKR portfolio company, to support the company's global growth strategy, providing a footprint in the European market.
ESG has recently expanded its presence beyond the US by entering Japan and Canada and is targeting further expansion into other geographies.
Utiligroup CEO Matthew Hirst
NorthEdge initially backed Utiligroup in a management buyout in June 2014, and owned over 62% of the company. The investment strategy was to strengthen the management team to enable them the bandwidth to capitalise on the growth in the independent energy supply sector.
Over the investment period, Utiligroup has increased turnover by over 200% and now employs over 220 staff, providing services to more than 40 UK energy suppliers.
According to the last available accounts, Utiligroup generated turnover of £12.5m in the year to March 31 2016, up from £7m in the 11 months ending March 31 2015. Pre-tax profit stood at over £286,000 during the latest period, compared with a loss of more than £520,000 in the previous year.
The deal - which the Financial Times claims is worth around £100m - is the fifth exit from NorthEdge's maiden £225m Fund I and has generated a gross 5.7x return on investment.
Matthew Hirst, CEO at Utiligroup, said: "NorthEdge has supported us through a period of rapid expansion and the team's continued support and experience has been invaluable to the business. We have now established ourselves as a true leader in the market, helping a growing range of diverse energy and utility companies to operate more efficiently through a combination of automated software, managed services and analytics.
"The latest acquisition provides a huge opportunity for Utiligroup to be recognised on a global stage and we're excited about the next phase of growth with Accel-KKR and ESG."
Jon Pickering, Head of Manchester at NorthEdge Capital, added: "The management team has performed exceptionally well during a time of significant change in the energy market.
"The team have also capitalised on the opportunity to develop and then successfully launch smart grid software alongside extensive data analytics for existing and new customers. This has provided a number of further growth opportunities for Utiligroup in the UK, and the sale to Accel-KKR means the company is now in a strong position to expand internationally."
Pictured top: Jon Pickering from NorthEdge Capital (left) with the Utiligroup management team