19 April 2017
Newspapers & website to shut following Martin Regan's death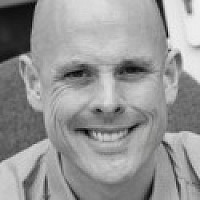 Newspapers Macclesfield Today and Wilmslow Today have closed following the death of founder Martin Regan, as has website Cheshire Today.
Regan started Cheshire Today in 2013, telling Prolific North that "Readers will come to us and get the dog's bollocks in terms of the quality of our local news, sport and fashion."
He followed up with the launch of fortnightly print titles Macclesfield Today and Wilmslow Today. At the time of the launch of Macclesfield Today in September 2013, Regan said: "We are creating a paper for 'clever' people. There will be no cats up f*****g trees coverage in our titles."
The final editions of the newspapers were published on 23 March and the family has told Prolific North that there will be no more.
Regan died unexpectedly on April 4th, the last day on which the Cheshire Today website was updated. He was 54 and leaves behind a wife and four children.