09 March 2017
Trio of local agencies work with CityCo and Manchester BID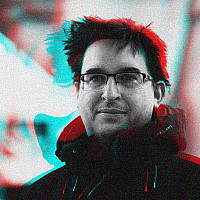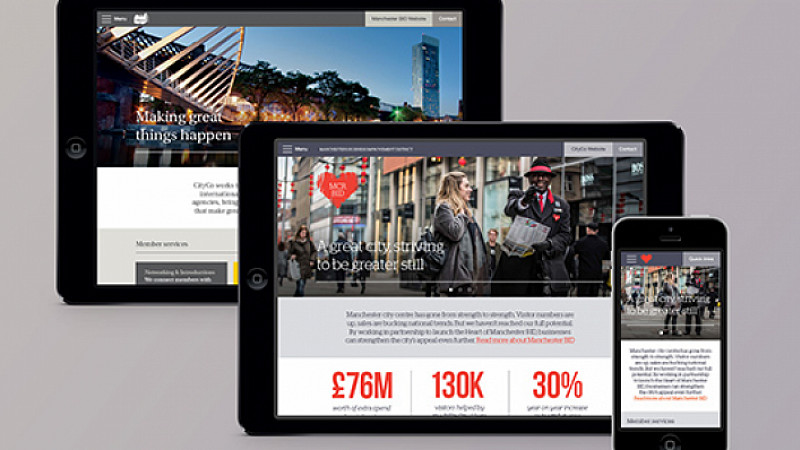 Oh Digital, Instruct and Needle Insights have worked on two new websites on behalf of CityCo.
CityCo has a membership of more than 1000 firms and aims to connect businesses and public agencies to make Manchester a better place to work, visit and live. The organisation also manages retail business improvement district, Manchester BID.
The 2 new websites are intended to bring a "fresh approach" to both, with CityCo's showcasing member services and network events. It also provides city centre data through infographics and detailed reports.
Manchester BID's website has been redesigned to help businesses access information on the operational and security searches it offers, including a monthly footfall and sales index, case studies and downloadable calendars.
"Both CityCo and Manchester BID play a crucial role in bringing businesses together to make Manchester a vibrant, international city, so our brief was to create sites which reflect the agency-like role of both organisations using a fresh and modern look, while ensuring the functionality and user journey was both informative and easy to navigate," explained Laura Dyson, head of marketing at CityCo and Manchester BID.
"We were also keen to incorporate comprehensive reporting to showcase our work, encouraging new members to sign up to CityCo while providing valuable resources and statistics for existing ones. With one of the key focuses of Manchester BID being the delivery of major events to drive footfall, it was vital that the success of these events could be highlighted creatively. The team approach taken by Instruct, Oh Digital and Needle Insights has worked brilliantly and we're delighted with the sites which have their own distinctive style, but are uniform in their architecture allowing easy movement between them."
Instruct had a leading role on the concept and design of both websites, while Oh Digital provided the development and build. Needle Insights was tasked with analytics knowledge.
"We partnered with developers OH Digital to build a responsive platform that integrated the management of CityCo and Manchester BID content, while allowing users to engage separately with each brand. The site features a highly accessible and search-engine friendly content structure that is designed to drive conversion through business-critical enquiry, booking and sign-up," added John Owens, creative director at Instruct.
"A key feature on the BID site is a custom data console which enables members to pull up multiple figures such as footfall in the city and we see this tool being developed much more in the future to help CityCo drive communications forward."