28 March 2017
Former Leeds agency owner launches new York-based venture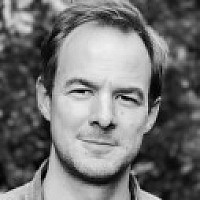 Elliot Jones, former co-owner of We Are Boutique and digital lead at both Carat North and MediaCom, has launched a new York-based digital business.
The new venture, Zigzag Media Ltd, says it is offering a "business to business structured service", rather than a traditional agency approach.
It is launching with six staff with plans to add more over the next 12 months, and offers an integrated service including paid search, SEO, outreach, web development and content marketing.
Jones said: "I wanted to channel all the learnings from my previous roles into a structure that really met the needs of what today's businesses are looking for.
"Companies aren't looking for an 'agency' as such - they want an extension to their marketing department. Someone who understands their business needs and can help them set out and achieve their business objectives - that's where we at Zigzag will step in."
Jones' previous roles include co-owner of We Are Boutique, digital director at Carat North and head of digital at MediaCom (formerly Brilliant Media), in Leeds.
His business partner and the company's digital head is Ryan Roodt, formerly of Summit Media, Brilliant Media and most recently We Are Boutique.
Based in the cobbled streets of Micklegate, Zigzag is already working with retail, construction and property clients.
Jones added: "I've worked in Leeds for many years and felt that to truly set ourselves apart from the agency smog, York was a good fit for us. We're looking to avoid the disruptions and noise that is associated with the cluttered stereotypical agency ecosystem."