24 March 2017
£5m banking technology challenge arrives in Manchester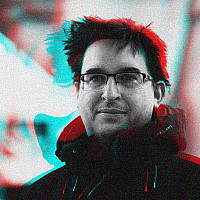 A £5m "Open Up Challenge" is coming to Manchester, to get the city's FinTech and data science communities to transform small business banking.
Set up by Nesta, over the next 18 months, the challenge is seeking 20 projects using Open Banking Application Programming Interfaces (APIs) to transform the way small businesses discover, access and use core financial products.
"Open banking has the potential to transform small business banking, leading to a step change in innovation and offering busy entrepreneurs unprecedented transparency, convenience and control," explained Chris Gorst, challenge prize lead at Nesta.
"The Open Up Challenge aims to make this a reality, by supporting tech businesses building next generation services centred around small businesses' needs. As a key UK Fintech hub, we have come to Manchester to find some of these innovators."
The hope is that third party develops will be able to equip SMEs with automation and insight tools, previously only open to big businesses.
A Manchester meet up takes place at SpacePortX in Manchester on Monday 27 March 2017.
Applications are open from 23 March until 31 May 2017.