28 February 2017
Goal.com launches Facebook Live chat show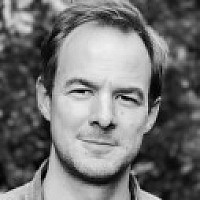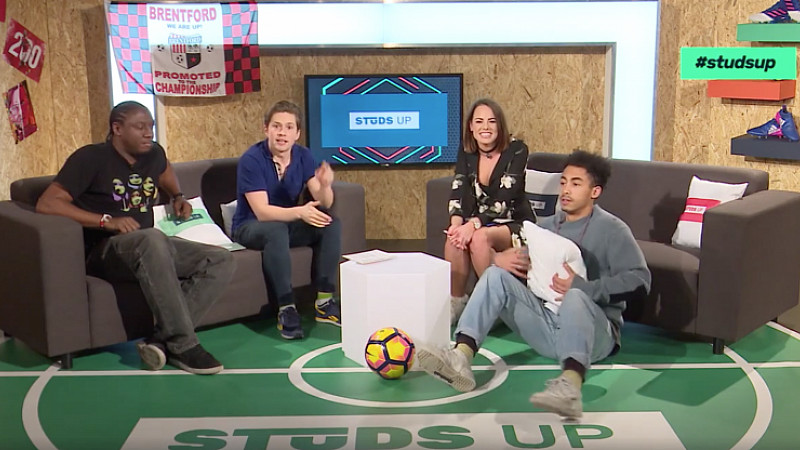 Leeds-based Goal, the world's best-read football website, has launched a new chat show to be broadcast exclusively through Facebook Live.
Studs Up will air every Thursdays at 8pm and will aim to take a lighter look at the world of football.
Goal, which has more than 56m followers across its Facebook pages, will broadcast the show live from London's Gfinity e-sports arena.
The new chat show airs every Thursday
The show will be produced by Goal's in-house team and feature guests from sport and music, with regular features, challenges and chat.
Hosting and producing Studs Up will be Rory Jennings, who will be joined by comedian Nathan Caton (Mock the Week and Russell Howard's Good News) and CapitalXtra DJ and presenter Emma Conybeare.
The team was joined on the first show by Rizzle Kicks' Jordan Stephens and Joel, host of the YouTube channel Cheeky Sport.
James Marley, Goal's global editor-in-chief, said: "We're the first to admit that football can take itself too seriously sometimes, so Studs Up will revel in the lighter side of the game. To do this we've got an experienced team at Goal working on the show, three great hosts and some amazing guests lined up."
"We've been using Facebook Live for sometime now, seeing it as a great way to interact with our fans and bring them closer to the sport they love. We see Studs Up as an important evolution of this work and that's why we're confident it will be a great success."
Goal is part of Perform Media, which is part of Perform Group, and publishes 37 editions in 18 languages.
It averages 60m monthly unique users across the world, totalling 1.2 billion page impressions.