24 February 2017
Digital talent scheme recruits in Liverpool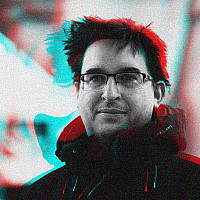 A social enterprise company, to help young people get jobs in the creative and digital industries is recruiting for its new programme.
Agent Academy CIC is a 12 week training scheme, to help those who lack commercial skills or experience.
"Agent Academy approaches learning in a way that emphasises the importance of practical skills. We're proud to have a high success rate with people leaving us and heading into employment almost instantly," explained Zoe Wallace, head of Agent Academy CIC.
"I would encourage ambitious, creative and talented young people who lack of commercial experience to apply.  We are looking forward to helping many more people land their dream job in 2017."
Wallace said that since it was founded in 2014, it has created 37 new jobs and boosted the local economy with more than £675k of annual salaries. All 10 of its latest graduates landed full-time jobs in Liverpool.
"When I found out about Agent Academy I saw an opportunity to upskill and change my path. I didn't have any prior marketing experience, so I took a massive leap of faith joining the programme and realised quickly that my background in the hospitality industry would help shape the start of my new career. I didn't realise how transferable my skills would be, and that's something I want to stress to people my age," said graduate Joe Keenan, account executive at Open Messenger.
"I loved the learning environment at Agent Academy from day one, it was challenging and took me out of my comfort zone and I learnt loads of practical stuff as well as understanding how businesses work. I met Mike, my current employer, during an expert session at Agent Academy."
The programme is aimed at those between 16 and 25. Applications close at 5pm on 28th February.