19 January 2017
First tenants arrive at MediaCityUK's Tomorrow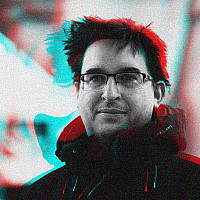 International telecoms company, Global Capacity, is one of the first new tenants at MediaCityUK's Tomorrow.
Global Capacity has offices in California, Illinois and Texas, and this will be its first operation overseas. It will run its UK operations from a 2,227sq ft space on the building's first floor.
The other businesses are relocating from elsewhere on the campus, including Audio Always and Carbon Creative.
"The first tranche of occupiers for Tomorrow represent an eclectic mix of key players in the creative and tech markets. It's great to see the vision of MediaCityUK as an ecosystem for start-ups come to fruition, progressing to larger spaces as they thrive," explained Stephen Wild, managing director, MediaCityUK.
"Equally, Tomorrow is attracting new occupiers like Global Capacity, who are worldwide players in the connectivity sector, and recognise the immense benefits that come from being positioned here as Manchester continues to lead the way in this sector."
The building is made up of 8 floors of office space and a 112-bed Premier Inn. The ground floor and mezzanine will be a "creative co-working space" managed by Ziferblat.