08 December 2016
The Northern Digital Awards 2017: The shortlist announced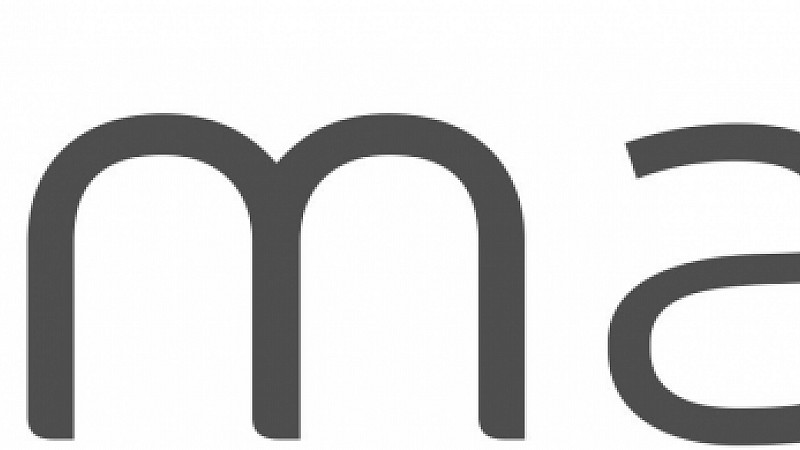 The shortlist for the Northern Digital Awards 2017 is revealed today - jump straight to the list here.
Over 200 entries were received ahead of the awards dinner in Leeds on Thursday 26th January 2017.
Entries were submitted by a wide variety of companies, organisations, institutions and agencies from across the North and include many of the UK's and the region's best-loved brands, participating in what is still a relatively young awards initiative, just three years old in January.
Unfortunately, given such a large number of entries, a number of companies and organisations will be disappointed not to have been shortlisted and we'd like to thank those concerned for their time and interest.
The Northern Digital Awards has been created by Don't Panic Event Management and Prolific North.
The awards recognise the very best in digital campaigns, e-tailing, apps, video and, most importantly, the talent in the North as well as rewarding websites across a number of sectors to reflect the ever-expanding online world that we trade and communicate in.
Over 400 guests joined us for the second dinner at the New Dock Hall at Royal Armouries in Leeds in January this year and you can read a review of the evening here and see the list of winners here.
For the 2017 dinner, in anticipation of another capacity audience, we are once again taking the largest hall in the Armouries.
For further information about the evening or to book tickets, please visit our dedicated site or contact Don't Panic on 01706 828855 or email Sarah.Belcher@dontpanicprojects.com. Any other enquiries should be addressed to nick@prolificnorth.co.uk.
We'd like to thank our outstanding panel of judges for all their hard work and patience working through such a number and variety of quality entries. The list of this year's judges follows the shortlist and you jump straight to full the list of judges here.

We look forward to the evening of the 26th January 2016 and the biggest and liveliest celebration of digital excellence and expertise in the North.
The Northern Digital Awards 2017: the shortlist
Best Digital Marketing Campaign – Retail
Branded3 & Wren Kitchens - Little Kitchen
Democracy - No Whey! Making High Protein Peanut Butter A Supermarket Staple
Digitaloft & SleepyPeople.com - Sharing A Series Of Sleep Hacks
Extreme Creations & Nisa Local - SummerofLocal
Front& Costcutter - Brand engagement ad
Latitude Digital Marketing Ltd & Cyclestore - Achieve Personal Best in Slipstream of Latitude Experience
Mosquito Digital & Zoflora - 'Pink Grapefruit Machine App'
Phoenix Digital Ltd & Argos - Customer Support Campaign
Best Digital Marketing Campaign – Finance
Latitude Digital Marketing Ltd - Scientific Content Marketing Generating Evergreen ROI for London & Country Mortgages
MEC Manchester & Halifax
myclever Agency & The Co-operative Bank It's Good to be Different
Six & Flow and Heron Global Partners – Global Customer Acquisition Campaign
Best Digital Marketing Campaign – Travel/Leisure
Blush Create - 12 Days Of Christmas
CandidSky & NST Group - The Experience Shows
Expedia Media Solutions & VisitDenmark - "Explore Denmark" Campaign
MEC Manchester & Great Western Railway - Tracks on the Track
Quantcast & icelolly.com - Customer Acquisition Campaign
WMG
Best Digital Marketing Campaign – Third Sector
Click Consult & Oxfam - Bloggers Against Poverty
Liverpool Biennial 2016
Mashbo & Bread Media - Nugent Rebrand
MEC Manchester & MIND – TakeOffTheTape
Best Digital Marketing Campaign – Public Sector
Diva Creative & West Yorkshire Combined Authority - Rediscover that Cycling Feeling
Mosquito Digital & British Nutrition Foundation - 'My Cooking Counts'
Strawberry - The NHS Remarkable people extraordinary place recruitment and retention campaign
The University of Central Lancashire - Career Yourself - Autumn Open Day
Best Low Budget Campaign
Biddible Media & Baba Bing
Digitaloft & SousVideTools.com - Integrating An SEO Paid Search & Content Marketing Campaign
Digitaloft & Twizzle - How Much Would It Cost To Be Captain America?
Elementary Digital & Taylor UK
Fluid Digital & Beer Hunter - Selling Beer without the Fear
Marketgate Shopping Centre - Primark Grand Opening
Quba & Medicare First Nursing - Candidate Recruitment PPC Campaign
StrawberryToo & The Yorkshire Dales Food & Drink Festival
The SEO Works - Is it legal? The SEO Works help Qamar Solicitors become a major online force!
Best Integrated Campaign
Digitaloft & SousVideTools.com - Integrating An SEO Paid Search & Content Marketing Campaign
Integrity Search Ltd with Turnbull & Thomas Integrated SEO & PPC Campaign
MediaCom North Group & Hillarys
SearchQuest - National and Ireland - Targeted Integrated Marketing Rollout
Stein IAS & Trelleborg Marine Systems with Measurable Marketing Quality
Strawberry - The NHS Remarkable people extraordinary place recruitment and retention campaign
WPA Pinfold - S.A.M Integrated Campaign for National Grid
Best PPC Campaign
Accord Marketing & Britannia Hotels - PPC Campaign
Clicky Media and Dayinsure: Driving PPC Results In Short Term Insurance
Fusion Unlimited & Hyper-local - hyper-intent for Your Move
Kagool & Together
Latitude Digital Marketing Ltd & Cyclestore - Racing into New Territories with Profitable PPC
Mediaworks UK & Freeze Pro Shop - PPC Campaign
Summit and Argos - Generating a 21% year on year increase in revenue by tailoring marketing activity to seasonal patterns
Workwear Express - PPC Rebuild & Refocus
Best SEO Campaign
Branded3 & WatchShop.com - A Penguin Recovery Story
CandidSky & John Ryan by Design Turning Questions into Transactions
Click Consult & LloydsPharmacy Online Doctor - Just what the Online Doctor Ordered
Evolved Digital Marketing Ltd & Select Car Leasing - Dominating an Industry
Glass Digital & Evander
Latitude Digital Marketing Ltd - Scientific Content Marketing Generating Evergreen ROI for London & Country Mortgages
MEC Manchester & Great Western Railway - GuessTheWest
Summit & Durex - Using SEO content and PR to grow search visibility by 275%
Best Use of Social Media
After Digital & Kitchen Fail
Clicky Media & Darwin Escapes Name a Duck
Democracy - No whey! Making high protein peanut butter a supermarket staple
Fox Agency - Social strategy for Pagid: a break from the b2b norm
Fred Marketing Limited & Nothing But Snacks
MEC Manchester & Great Western Railway – CaptureTheWest
Mosquito Digital & Zoflora - 'Pink Grapefruit Machine App'
Pixel8 Ltd & Hilton - Fans of London
QueryClick Ltd & Toys R Us SEO & Social Synergy
Best Use of Video
Boxed Red Marketing - Added Value Animation
Mosquito Digital & Turtle Wax
South Yorkshire Police - @syptweet
Best Digital Tool or Software
Fusion Unlimited - Feed Catalyst
Fusion Unlimited – Natural Edge / Gondola
Hex Studio with Habito - The UK's No 1 Digital Mortgage Broker
Kerboo
MEC Manchester - MEC Fuse
myclever Agency – SASbot
Pixelbuilders & AMOS - Auto Move Vehicle Movement System
Ruler Analytics
Searchmetrics GmbH - Content Experience
Best App
Apadmi & NHS Blood and Transplant – DonorPath
Forepoint Limited - Deals App produced for Moto Hospitality
Mediaworks UK & St Oswalds - Snow Dog App
WPA Pinfold - Cura Caring for Sharing (Not-for-ProfitCharity) App
Best E-Commerce Website
CTI Digital - Kent County Supplies - Omnichannel Digital Transformation
Fluid Digital & Quba Sails
iWeb & British Heart Foundation Gift Shop
Mando & Robinsons Brewery
Reckless - Setting Sail In The Right Digital Direction Bateaux London
thisishel. & Paria.cc
twentysix - New Era EMEA Website
Venture Stream - Yogamatters Launch
Best Website
Businesscomparison.com
CTI Digital & Great Ormond Street Hospital Websites
CTI Digital & London.gov.uk
Diva Creative - Move it Boom! Rio
INK Digital & Princess Yachts - Experience the Exceptional
Intermarketing Agency & Red's True Barbecue
Push Beyond - tute.com website and consumer product launch
Reckless - Setting Sail In The Right Digital Direction: Bateaux London
Digital Marketing In-House Team of the Year
CHO Fashion & Lifestyle
South Yorkshire Police - Engagement team
Workwear Express
Small Digital Agency of the Year
Anything agency
Digitaloft
Digitl
Fluid Digital
Mashbo
Nothing But Epic
On The Tools
Platform81
StrawberryToo
Large Digital Agency of the Year
Click Consult
Fusion Unlimited
Mando
MediaCom North Group
Mediaworks UK
Orange Bus
Social Chain
Stein IAS
Young Digital Marketer of the Year
The judges have decided not to release a shortlist for this category and the winner will be announced at the awards ceremony on 26 January.
Entertainment sponsor - Vodka Luge, iomart
Meet the judges
Andy Barke, Industry Head, Google UK
Andy is responsible for building and retaining agency relationships in the North and Scotland and is now established as the search giant's most well-known face outside the capital.
Ben Bisco, Head of Digital, JD Williams
An experienced online marketer providing cutting edge digital marketing campaigns across a variety of disciplines and markets.
Having cut his teeth in a specialist search agency, Ben joined Brilliant Media to set up a search offering from scratch. In only a few years he grew the department from a handful of campaigns to be one of the largest in the UK. A move to digital specialist hômejames gave him the chance to get stuck in to multi-channel work and he was instrumental in developing a full service offering for the agency, before his move to JD Williams.
Martin Bryant, Community Editor, Tech North
A former editor-in-chief of The Next Web, a global technology news website, he is now Community Editor at Tech North, where he tells the story of technology in the North of England. He is a member of Manchester Digital's council and regularly discusses technology on the BBC and Sky News.
Neil Costello, Head of Marketing, Atom Bank
Neil has spent over five years in senior client-side financial services marketing roles. Was awarded the Marketing Academy's inaugural scholarship and undertook a leadership development programme for the 20 fastest rising UK marketing leaders, client and agency-side. Nominated for 2015 Financial Services Marketer of the Year.
Mike Deyes, Head of Digital Communications at the University of Liverpool and a Chartered Marketer

Mike joined the University in 2008 from Manchester Metropolitan University where he was the Internet manager, responsible for all digital activity. Prior to joining MMU, Mike spent a number of years at two national charities working on award winning fundraising and media relation campaigns.
Arianne Donoghue, Digital Marketing Manager, icelolly.com
Having started off her digital career client side in 2006, Arianne
has worked for both agencies and brands in-house, specialising in search. She is now back client side delivering paid media digital strategy for leading holiday comparison site icelolly.com. You might see her at a conference where you're welcome to chat with her about her love of knitting and F1 (as well as all things digital), although you're more likely to see her trying to make her way up Yorkshire's hills on her small-wheeled Brompton bicycle.
David Edmundson-Bird, Principal Lecturer, Digital Marketing and Enterprise, MMU Business School
David Edmundson-Bird is a proper old-school dot-com casualty from 2001. Currently Principal Lecturer in Digital Marketing Communications and Director of the Econsultancy Masters Programme at MMU Business School, David is also the founder of MMU Agency Life. He has enjoyed several spells in UK academic institutions as well as senior management and non-executive roles in the private digital media sector.
Dr Aleksej Heinze, Co-Director, Centre for Digital Business, Salford Business School
Aleksej is a senior lecturer, author and researcher in the area of digital marketing. He is also Head of the Advisory Board at SEMTA (Search Engine Marketing Trade Association). Being a pragmatist, he believes in innovation in practice and hence in addition to his academic activities he works with real businesses. He has a breadth of experience working on projects with both small local organisations and large internationals such as the development of an international community of digital marketers of the future – #passion4digital
Brendan Keegan, Senior Lecturer in Digital Marketing, Manchester Met University Business School
Combining a work history within the educational and the digital communication sector, he teaches on all the digital modules at Undergraduate and Postgraduate level which underpin the digital provision within the Marketing Department. As an active researcher, his PhD topic examined approaches to planning and management of Social Media Marketing and my research forms the basis of a multi-layered process model examining the complex relationship between client and social media marketing agency. Further to this, he has written numerous publications in the area of digital and social media marketing and continuously strives to improve the quality and keep on top of modern industry trends.
Stephen Kenwright, Director of Search, Branded3
Stephen is director of search at St. Ives Group-owned Branded3 – the best large SEO agency in Europe according to the 2016 judges of the EU Search Awards – and is responsible for owned media, including search, content and analytics. He has presented at more than 100 industry events since joining B3 in 2012 and now organises the SearchLeeds conference, hosting hundreds of marketers from around Europe every year.
Herb Kim, Founder, The Thinking Digital conference
Originally from Brooklyn, NY, Herb is best known as Founder of the long-running Thinking Digital Conference. The 8th Annual Thinking Digital Conference takes place in May 2015. In addition to Thinking Digital, Herb is the founder of the TEDxLiverpool, TEDxManchester, TEDxSheffield and TEDxNewcastle. He is a Board Director for Tech City UK and an advisory board member for branded content agency Captive Minds in London.
Mark Kuhillow, Founder of R.O.Eye
Starting his career on 1994, Marks media roots are firmly planted within the offline direct response world, moving online in 1999. Seeing the opportunity to apply a digital direct response agency model to affiliate and performance marketing campaigns, Mark founded R.O.EYE in 2004. Now seen as the largest specialist in its sector, R.O.EYE counts the likes of HMV, Best Western and Jessops amongst its clients.
Katrina Michel, Marketing Cheshire
Katrina is CEO of Marketing Cheshire. Before that she worked for a number of communications agencies such as Ogilvy and JWT and was co-owner of local communications planning consultancy Planning Express for 3 years. She has won 5 IPA Advertising Effectiveness Awards.
Neil McKay, CEO, Endless Gain
For more than 15 years, Neil has been helping businesses here in the UK, Europe and USA grow their online profits. He started his career at publisher Media Ventures Group (MVG), helping to build and sell Global Media GmbH to private equity firm The Carlyle Group before leading the UK acquisition of Bigmouthmedia (now part of DigitasLBi). He later led Lakestar Media to success before it was acquired by McCann Worldgroup in 2012. Neil's latest venture is Endless Gain – a Conversion Optimisation Agency which launched in January 2016.
Jack Norell, Digital Marketing Consultant, Forward3D
Jack has spent the past 11 years helping enterprise websites do technical optimisation, develop user engagement strategies, coordinate marketing channels, and using great (and not so great) content to turn browsers into customers. He's worked with market makers and challengers in ecommerce, travel, finance, luxury, and publishing. Today, he works at Forward3D, Europe's largest independent digital agency, as a consultant.
Anna Wilson, Head of Digital, Tangerine
Anna focuses on developing and implementing integrated digital strategies that achieve meaningful and measured results for clients, whether that be sales, SEO, brand building or crisis management, Anna has led teams to develop innovative and award-winning strategies that stand out for both their insight and measurable return for clients including: Reebok, Pizza Hut Restaurants, British Gypsum and Yorkshire Bank.
Erin Portsmouth, Head of Communications and Engagement, NHS Chorley and South Ribble CCG
Erin has worked in the PR and communications industry for more than twelve years, formerly in consultancy working on a range of consumer, B2B and community clients, but for the past six years in the NHS. She is currently Head of Communications and Engagement for two NHS clinical commissioning groups in Lancashire, where she also has portfolio responsibility customer care, patient experience, organisational development and equality and diversity. An award-winning and CIPR Chartered Practitioner, she has served on the CIPR North West Group Committee for ten years, holding all posts including a three year term as Chair.
Claire Twohill, Head of Digital, Cirkle
Claire is Head of Digital at Cirkle, joining the agency in July 2015 from Havas Worldwide London where she was Head of Social Media. Claire is the driving force behind Cirkle's integrated digital offering across its consumer and trade teams and is an accomplished digital heavyweight with a proven global track record in creating award-winning digital and social media campaigns. Claire's client experience includes Google, You Tube, V05, Evian, the happy egg co., Durex and Dulux.
Karen Webber, Marketing Director, Axonn
Karen Webber has worked in marketing for the past 15 years. She is currently the marketing director at content marketing agency Axonn Media. She is also a consultant for the exciting startup Fanmoji, makers of emoji keyboard apps, and a Women Directors ambassador.