25 November 2016
WW2 veteran 'returns' to town he liberated thanks to Manchester start-up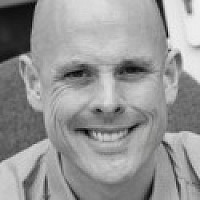 A 91-year-old Chelsea Pensioner has returned to the town he helped liberate in the Second World War thanks to a Manchester start-up company.
Corporal Frank Mouqué was transported back to Armentières in France using virtual reality.
He was given a tour of the town, a subtitled interview with the town's Mayor (during which the dignitary presented him with the town's official medal), and watched a group of schoolchildren sang a local nursery rhyme.
Afterwards Mouqué said: "It's ingenious. It's like you're really there, standing in front of them.
"On behalf of all the people who were (serving) with me, thank you."
The project was the brainchild of Manchester company Twine, which connects companies to a network of 180,000 music, design and film creatives.
CEO Stuart Logan told Prolific North: "We wanted to showcase the power of our creative community and struck upon this idea. We got in contact with the Royal Chelsea Hospital about transporting a veteran back to a town they'd helped liberate.
"We posted a project brief and Mutiny Media got in touch. They filmed the piece using 360 degree VR technology and edited the piece together. The result is absolutely fantastic and shows what our community can achieve."
Mouqué was part of the D-Day assault on Sword Beach, where, under fire, he and his fellow sappers cleared a path through the mine-littered beach ahead of the rest of the British troops.
In the weeks following the D-Day landings, Frank was part of the Allied forces that took Pegasus Bridge and liberated several northern French towns, including Armentières – the town he remembers most clearly and most fondly. With the Allied forces, Frank pushed on through France to Belgium, Holland, and, finally Germany.