24 November 2016
Manchester digital sector "thriving" - according to report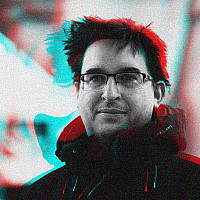 Manchester's thriving digital sector is the place to be if you are looking to set up a new digital business according to a new report.
The #RelocateMCR study by trade association Manchester Digital, found that 77% of those questioned viewed the city as a digital hub while four our of five would recommend working in Manchester to their friends.
It also revealed that the city is a popular location for relocators, particularly from London. 80% of respondents said they'd moved to Manchester from elsewhere and of these a fifth had come from the capital.
"Our new report has really confirmed what we at Manchester Digital, and lots of the professionals based here, already know about living and working in Manchester," stated Katie Gallagher, managing director at Manchester Digital.
"The fact that most people would recommend working here to a friend, and so many people believe it's a brilliant place to launch a start-up, gives us hope that more and more skilled professionals will move here and work with us to continue to grow the region's booming digital and tech sector.
300 people working in the digital industry took part in the survey.