23 November 2016
Government's £1bn for digital economy 'insultingly small', says UKFast CEO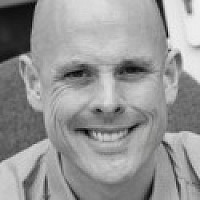 UKFast CEO Lawrence Jones says the Government has got its 'priorities wrong' in the Autumn statement and that the £1billion to be spent on future-proofing the digital economy is 'insultingly small'.
Chancellor Philip Hammond delivered his first Autumn statement to the Commons this afternoon.
Afterwards, Jones said: "This investment in our digital infrastructure is welcomed but the government has got its priorities wrong. When you examine the £55bn being splurged on HS2 compared to a paltry £1bn being spent on future-proofing the entire UK's digital economy, which is worth £180 billion a year to the country, it's an insultingly small figure.
"Many of our clients, who run businesses in rural areas, could be many times more productive if they had improved internet access.
"Giving digital business the best chance to succeed and demonstrating a world-leading infrastructure not only boosts our economy internally but gives those global companies considering leaving the UK following Brexit another reason to remain here.
"We have a chance to lead the world in innovation and I'm not sure the government is ready to grasp the opportunity.
"The boost to R&D is a great move and it's a consistent annual increase which can be relied upon, so it's definitely at a step in the right direction. With the right involvement from business leaders, that money could be made to work very hard for UK science and innovation.
"The venture capital fund for UK tech start ups is a really important step. There is a huge amount of pressure on start ups to carve up their businesses and give away percentages of their business at an early stage. It's not a level playing field when those buying them up are global giants, able to operate without paying their share of tax.
"I'll be extremely interested to hear the detail around Northern Powerhouse Rail. It's long been apparent that even modest investment in local rail infrastructure would have a significant positive impact on our workforce and on productivity in the North West."