22 November 2016
CEO hails "great start to the year" as AO revenues surge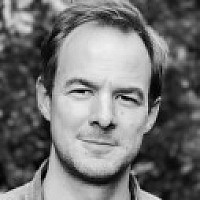 Chief executive John Roberts has hailed a "great start to the year" after revenue at Bolton-based AO.com grew by almost 23%.
Total revenues at the online appliance retailer rose to £324.7m for the six months to the end of September 2016, up 22.9% year on year.
UK website sales were up 20.8% to £259.4m, with total UK revenue up 18.7% to £295.1m.
Revenue from its operations in Germany and the Netherlands increased by 66.9% to £29.6m, compared to £15.6m last year.
And chief executive John Roberts said the company had made progress in its ambition to become Europe's leading electrical retailer.
He said: "AO has made a great start to the year, with Group revenue and profits growing well as we continue to deliver on our long-term strategy.
"We have made progress in our mission to become the best electrical retailer in Europe, cementing our operations in Europe with the opening of our distribution centre in Germany and launching new categories for customers in both the UK and Europe.
"Bringing our AO customers computing in the UK and A/V in Germany has been exciting and these are the natural next steps for us to take in the electricals market. We're retailing these categories the 'AO Way', offering a simply better customer experience, executed brilliantly by a brand and team that customers and suppliers trust."