04 October 2016
Marketing director leaves The Lad Bible Group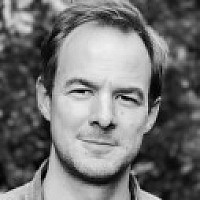 Mimi Turner, marketing director at The Lad Bible Group, has announced that she has left the Manchester-headquartered publisher.
Turner, who joined the company from Northern & Shell in October 2014, had been the only female in Lad Bible's senior management team.
She said in a tweet that after two "incredible years", she had decided to "move on to new things".
Mimi Turner
Her departure follows that of commercial director James Wigley, who left in August to join Joe Media.
The Lad Bible Group, which is also behind The Sport Bible, The Odds Bible and Pretty 52, has recently been raising up to £25m to fund international growth and has appointed a chief operating officer and chief financial officer.
Its flagship title has over 16 million followers on Facebook alone, and it claims to generate more eyeballs across its platforms than any other publisher.
Last month it partnered with charities including the Samaritans and the Campaign Against Living Miserably (CALM) on a three-month campaign to raise awareness of male mental health issues.