26 October 2016
First social media editor to leave BBC Sport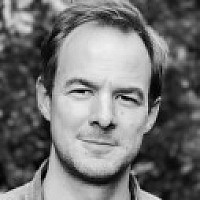 Chris Hurst, BBC Sport's first dedicated social media editor, is to leave the corporation.
MediaCityUK-based Hurst has accepted a job as head of digital UK for US sports analytics company Nielsen Sports.
Chris Hurst
For the past two years he has been BBC Sport's digital development editor, having joined as social media editor in May 2013.
Ben Gallop, head of radio & digital at BBC Sport, said: "It is hard to over-state the impact he has had in a relatively short period of time with the BBC.
"Chris first transformed our audience offer in the booming environment of social media and in doing so has helped teams across Sport - and the wider BBC - better understand how to engage with the likes of Facebook, Twitter and Snapchat to increase our reach, particularly among younger audiences.
"He then worked in partnership with colleagues in Design & Engineering to deliver the digital innovation for the Rio Olympics that helped us break all online records this summer."
He added: "We owe him a lot and we wish him all the best for the next stage in what is already proving a stellar career in the sports industry."
Hurst will remain with the BBC for a further month and a replacement will be advertised for shortly.
Gallop added that BBC Sport would be reorganising its work in the "continuous output areas" and would be reshaping its senior editorial roles.