07 October 2016
£1 million fund launched to address "digital skills crisis"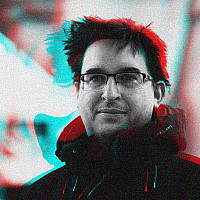 A £1m fund has been launched this morning to help companies outside of London address the digital skills shortage.
The cash will be invested in "scalable" SMEs, with awards ranging from £50k to £200k.
Those applying to iAMDigital must show that they will be improving young people's digital skills, this could be through providing an academy, education programme, apprenticeship scheme or other method.
Or they should have a specific product developed for "marginalised young people" to improve their well-being, employability and access to opportunities. This could including gamification of technology to aid learning or social interactions.
"It's vital everyone in the UK has the digital skills to succeed in a modern economy, create a society that works for all and help keep us competitive in a fast-changing world, " stated Karen Bradley, the Secretary of State for Culture, Media and Sport.
"This fund will help young people outside the capital get the skills they need to thrive. And, following our commitment to provide basic digital skills training to adults in England who need it, is another boost as we aim to equip the whole country with the tools for modern life."
The social impact of the investment must also be measured and tracked.
It's being managed by Creative England and Nominet Trust.
"iAMDigital is looking to invest in creative and talented early stage or established social businesses, with a strong dedication to social impact. We're particularly interested in companies with growth potential, ambitious and experienced management teams, and a scalable digital proposition," added Mehjabeen Patrick CFO of Creative England.
"Some of these social enterprises may come through Nominet Trust's existing Social Tech Seed fund, or Creative England's existing investment portfolio, but we're extremely excited to identify and develop new businesses as part of the programme."
Applications are currently open with a deadline of 27th October for expression of interest and 1st December for full applications.