13 September 2016
UKFast adds 500 new customers in first half of 2016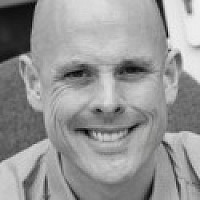 UKFast says it has added more than 500 new customers in the first half of the year and is on course for turnover of £40 million in 2016.
The growth spurt sees the hosting firm reporting it is on track for EBITDA of £19 million in 2016, following increased investment in personnel and hardware.
The Manchester firm declared £34.3 million turnover in 2015.
CEO Lawrence Jones (above), who started the firm in 1999, said: "We're in a fantastic position, being big enough to deliver solutions for large enterprises, but small enough to guarantee exemplary customer service.
"More than 60% of our growth last year came from our existing customers growing their businesses and developing their solutions with us.
"We've welcomed some incredible brands to UKFast this year. UKFast has now grown its team to more than 300 and continues to recruit for roles in tech support, marketing, account management and sales.
Jones added: "We've invested heavily in our colocation environment in Manchester and it's proving to be a very popular choice for businesses who want geographic diversity in their solution and in their backups.
"The focus for the second half of the year is on creating an unbeatable service and an unrivalled offering.
Jones' cyber security firm Secarma announced the acquisition of application security specialists Pentest Ltd in July.
The move adds a 50-strong team of ethical hackers and list of blue chip clients to the firm.