26 September 2016
News Corp completes £220m purchase of Wireless Group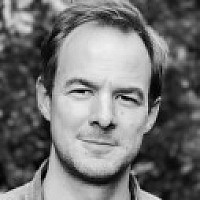 The £220m sale of Wireless Group - the owner of nine stations in the North as well as talkSPORT - to News Corp has been officially approved.
The Rupert Murdoch-owned group said it had received valid acceptances from almost 95% of the issued share capital of Wireless for its 315 pence a share offer.
"This acquisition eloquently illustrates our belief in the United Kingdom as a place to invest and do business," said Robert Thomson, chief executive of News Corp.
Rebekah Brooks, chief executive of News UK
"The strength of Wireless, with its digital and international capabilities, especially in sports coverage, will help our publishing brands engage with readers and advertisers. We are proud to welcome this valuable company with much potential into News Corp's family of businesses."
Wireless - formerly UTV Media - owns Radio Wave, Pulse 1 and Pulse 2, Wish FM, Tower FM, Wire FM, Peak 107FM and Signal 1 and 2 in the North of England.
Rebekah Brooks, chief executive of News UK, said: "The acquisition of Wireless Group brings together two highly complementary businesses with brands that have a track record of creating compelling content and attracting engaged and loyal audiences.
"It will allow us to bolster our products by sharing the best journalistic content and broadcasting talent in the industry. Additionally we can offer cross-platform opportunities to advertisers and partners which we know that they want. We are excited to press ahead with new ideas that build on the strengths of both businesses."
Last month, Wireless Group reported a 23% jump in first half revenues to £38 million as the company posted an operating profit of £4.7 million, up 23% year on year.