16 September 2016
eCommerce specialist warns of Amazon's rise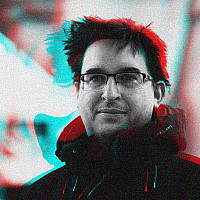 A Manchester eCommerce agency has issued a warning to retailers and wholesale businesses about the rise of Amazon in the UK market.
The American giant is building a number of new distribution centres in the UK, including one near Manchester Airport.
However, Maginus' marketing director believes that this will encourage the online firm to push further into the grocery market, which could have implications for the whole supply chain, including brands, such as Morrisons.
"The North West is home to a number of retailers, wholesalers and distribution businesses that are going to be presented with challenges they haven't previously encountered as Amazon continues to scale up its business in the UK," said Mark Thornton.
"Amazon has proved itself to be ruthlessly capable and highly efficient, using technology to drive down costs and develop ever more product lines and service offerings. If UK businesses are to see off this challenge they must look to exploit the weaknesses Amazon has and invest in technology to level the playing field. By doing this they will be well positioned to thrive in a market where Amazon has an ever growing presence."
Amazon is also developing its business arm, having set it up in the US last year, offering 20m items and recording $1bn of sales to date. A beta version is currently available in the UK.