22 August 2016
Over 100m people use BBC's digital services for Rio coverage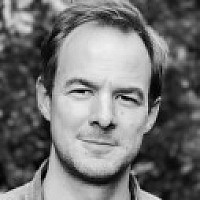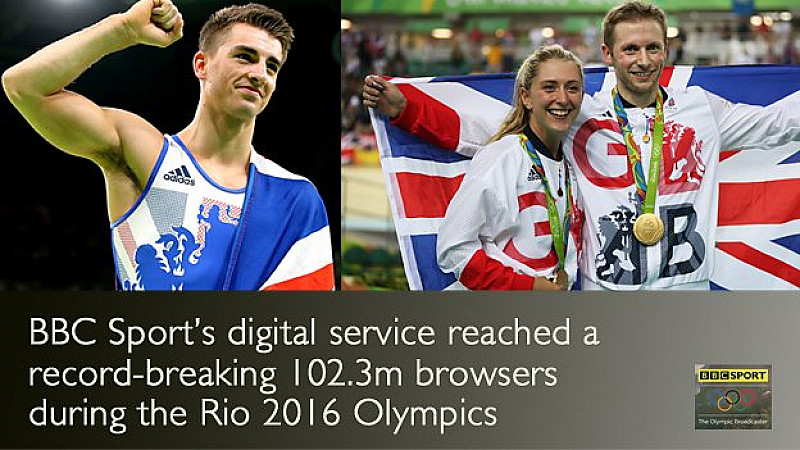 BBC Sport's coverage of the Olympics Games in Rio reached a record-breaking 102.3m unique global browsers, with 68.3m coming from the UK.
The numbers accessing the BBC Sport website, app, Red Button+ on connected TVs, BBC Sport 360 and BBC iPlayer far exceeded the total of 39m during London 2012.
The biggest single day for traffic to BBC Sport's digital service was Super Sunday, with 19m compared with 10.4m in 2012.
The experimental BBC Sport 360 service, which provided live and on-demand content in 360-degree video for the first time, drew over 1m views across all platforms.
The number of subscribers to BBC Sport's push alerts increased by 400k to 2.8m during the event, and over 350k event reminders were sent.
A total of 29.3m global browsers followed the Games in Rio via BBC live pages on the BBC Sport website and app with streams, text updates, clips, medal tables, schedules and catch up, whilst 30.2m UK browsers streamed the action on BBC iPlayer and on BBC Sport.
The top 5 streamed events were:
Murray v Del Potro in the Men's Tennis Final (1.9m)
Opening Ceremony (1.0m)
First round mixed doubles: Murray/Watson v Ferrer/Suarez Navarro (1.0m)
Men's Cycling Road Race including Froome (1.0m)
Day 8 coverage on BBC One (0.9m)
The number of browsers on BBC Sport for Rio compared with the 26.8m for the Euros.
On Twitter and Facebook, BBC Sport achieved its highest ever social media reach in a single day on 'Super Sunday', with over 108m impressions on @bbcsport and 31m reach on the BBC Sport Facebook page respectively.
There were also 930k unique browsers to the BBC's Get Inspired website during the Olympics, over 400k unique browsers to the activity finder and over 12k uses of #GetInspired. The top five activity guides visited were cycling, gymnastics, swimming, athletics and running.
Ben Gallop, BBC Sport's head of digital and radio, said: "Building on the legacy of London 2012 and the phenomenal success of the first digital Olympic Games, BBC Sport's digital service has provided coverage on an unprecedented scale during Rio 2016.
"With Team GB performing heroics, we wanted to deliver all the medal moments and breath-taking action to audiences wherever they were online - and in doing so we're delighted BBC Sport has cemented its position as the number one digital destination for sport."