15 August 2016
Manchester agency warned by government over "undisclosed" social media advertising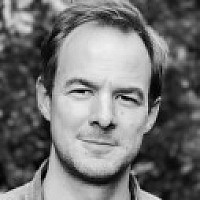 A Manchester agency has been warned by the government to stop conducting product endorsement campaigns through celebrities' social media accounts.
An investigation by the Competition and Markets Authority (CMA) found that between March and July 2015, Social Chain conducted 19 marketing campaigns featuring undisclosed advertising on Twitter, YouTube and Instagram.
It said that "widely followed social media personalities" were used to promote films, games, takeaway and dating apps without declaring that the content was paid-for advertising.
The CMA said the agency had "now agreed not to post or arrange " advertising" and had "engaged constructively" during the process.
Social Chain, which also has offices in London and Berlin, has enjoyed rapid success since being set up in November 2014 by Steve Bartlett and Dom McGregor.
It turned over £1.4million in year one and have targeted £6m by the end of year two, and the agency recently received a $2 million investment from Georg Kofler, former CEO of German TV broadcasters ProSieben and Premiere.
Social Chain and its directors have now signed agreements with the CMA that it will not "design, draft, prepare or cause to be published editorial content which promotes a product but does not make clear that a trader has paid for the promotion", in line with the Consumer Protection from Unfair Trading Regulations 2008.
The CMA has written to 15 of Social Chain's clients and 43 "social media personalities" it worked with to warn them that "arranging or publishing advertising that is not clearly labelled may result in them breaching consumer protection law".