08 July 2016
SwapBots wins UK Games funding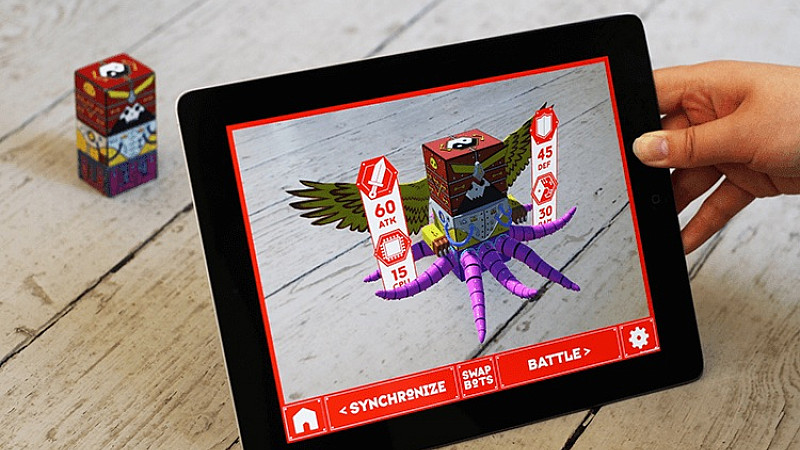 Liverpool's Draw & Code has been given a grant from the £4m UK Games Fund.
The cash has been awarded for its augmented reality toy, SwapBots. Created in the city, but first showcased in Silicon Valley last month, SwapBots aims to bridge the gap between physical and digital play.
"The support of the UK Games Fund will be invaluable to SwapBots from a funding perspective, but most importantly as validation of our unique approach to this emerging space within the gaming market," said SwapBots co-founder John Keefe.
Developed for Apple and Android devices, it's viewed as a new direction in AR gaming.
"Draw & Code is a great example of the fantastic businesses that thrive in Liverpool's booming creative and digital sector. We're delighted that the team's hard work and outstanding originality has been recognised with this tangible vote of confidence," added Kevin McManus, creative & digital investment manager.
"Exciting things are happening in the sector and Liverpool's reputation as a hotspot for creative and digital talent is growing, thanks to the success of innovative businesses like Draw & Code.  The UK Game Fund award will no doubt enable this talented team to further expand and develop and we look forward to seeing what else the future holds for this ambitious team."
235 companies applied to access the UK Games Fund, but there were just 23 winners.
SwapBots is slated for released in 2017.