25 July 2016
The Media Octopus acquired by business service provider for undisclosed sum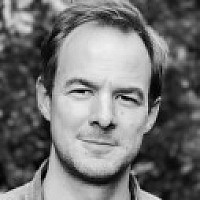 Customer acquisition agency, The Media Octopus, has been acquired by business service provider Verastar for an undisclosed sum.
The deal also includes The Insurance Octopus, the other company under the Octopus Group umbrella, and marks the first time that Verastar has entered the UK digital marketing and insurance broking sectors.
Manchester-headquartered Verastar provides services including electricity, gas, water, fixed and mobile telecommunications, broadband and fibre connectivity, to an estimated 9% of all the UK's small businesses.
Michael Winniczuk, CEO of The Media Octopus
It employs over 640 people in 14 offices throughout the UK and recorded a turnover of £60.8m for the 12 months to April 2015.
It says the enlarged company will now be able to offer the additional services across the combined customer base.
Sale-based The Media Octopus works with clients including the National Solar Company and Warwickshire County Council.
Michael Winniczuk, CEO of The Media Octopus, said: "This is great news for our business. We are already developing products for Verastar's customer base as well as helping accelerate Verastar's own online business. Both the Media Octopus and Verastar are dynamic challengers and we will continue to disrupt existing markets as we grow."
Kevin Norton, CEO of The Insurance Octopus which has over 22,000 customers, added: "We're truly excited to join forces with Verastar. We now have a unique multi-service proposition, which will delight our current customers and provide a step change to our business growth going forward."