26 July 2016
Manchester company disrupting TV advertising analysis with latest version of "unique" tool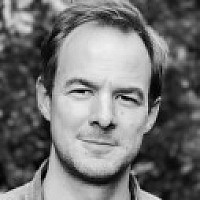 Manchester software company OneSoon has launched a new version of its Adalyser product featuring technology that it says "vastly" improves accuracy.
Standard TV attribution models use minute-by-minute data to measure website activity generated by TV, but Adalyser uses second-by-second data.
It's used by 10 of the top 13 global media agencies to analyse, optimise and report advertising performance for TV.
Using a technique called high frequency sampling, Adalyser captures 60 times more data points, which means it can detect subtle changes in the volume of users interacting with an advertiser's website.
Agencies and advertisers can therefore precisely attribute website visitors to specific TV adverts, helping them to increase the effectiveness of campaigns
OneSoon sales director David Cloudsdale
Matthew Pover, director of global strategy at The Specialist Works which is currently trialing Adalyser V4, said: "We've worked closely with Adalyser during the development of version four and have found that the insight it delivers enables us to quickly identify inefficiencies and opportunities to act upon.
"Our disruptively agile approach means we're able to move budget in-campaign to deliver optimal ROI for our clients, so it's crucial we have the very best attribution tech to inform those decisions. We are in the process of rolling out Adalyser V4 to our highest profile clients including eHarmony, Boohoo, Ovo Energy, NSPCC and Photobox."
OneSoon sales director, David Cloudsdale, said: "With the launch of Adalyser V4 we've been able to set ourselves apart from competitors with a platform that irons out the inaccuracies associated with per-minute response attribution.
"Our patent-pending technology is unique to the industry. It is set to provide agency and advertiser customers with a competitive advantage in TV advertising in terms of measuring effectiveness, managing media spend, planning ahead for optimum ROI and reducing reporting overhead."
Adalyser has been chosen as a 2016 winner of Red Herring's Top 100 Europe award, a list of the year's most promising private technology ventures from Europe.