12 July 2016
Jaywing moves back into profit after year of "significant progress"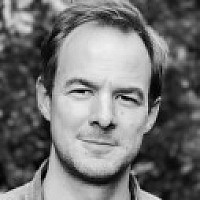 Sheffield agency Jaywing has moved back into profit after a year of "significant progress".
The company made a pretax profit of £1.1million for the year to the end of March, having suffered a pretax loss of £1.4m million the year before.
Jaywing's Martin Boddy
Revenue increased to £36m from £33.8m, boosted by good growth in its media and analysis division, while profit was helped further by a decrease in costs.
Jaywing said it has made an encouraging start to the new financial year but that the impact of the EU referendum result "remains to seen", with both potential risks and opportunities.
Chief executive Martin Boddy said: "Our clients are likely to need support in preparing for life outside of the European single market whilst marketers in general will be looking to improve the effectiveness of their media spend by increasing the proportion spent on digital channels or improving their use of digital media by taking a more sophisticated data science-led approach."
Last week, the company announced it had bought a 75% stake in Australian search agency Digital Massive. It already owns Leeds-based Epiphany.
Jaywing, which employs almost half of its 600 staff in Leeds and Sheffield, works with clients including Merlin Entertainments, Imperial College, tastecard and Castrol GTX.