13 June 2016
£80m windfall for Auto Trader boss Mather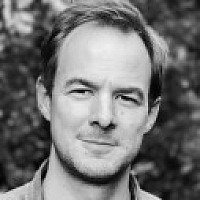 Auto Trader chief executive Trevor Mather has earned a windfall totalling £80million since joining the Manchester-based online car retailer just three years ago.
Trevor Mather, who joined from ThoughtWorks in 2013, has benefitted from a 60% surge in the company's share price since the company floated last spring.
Trevor Mather
He took the helm at Auto Trader when it was co-owned by Guardian Media Group (GMG) and buy-out firm Apax.
According to the Sunday Times, he bought a large amount of stock in the then private company "for a nominal sum". He sold 7.1m shares worth £26.4m in April, but retains a £50m stake.
GMG sold its 50.1% stake a year later to Apax for £619m, which in turn has now offloaded the majority of its stock for £853m.
Auto Trader has continued to enjoy considerable success since its flotation, and earlier this month revealed that revenue was up by 10% to £281.6m for the year to March, withe operating profit up 27% to £169.6m.