05 May 2016
Still time to register for Top 50 Digital Agencies party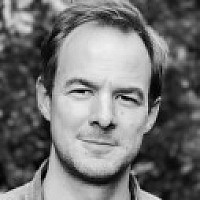 A party to celebrate the success of the digital sector in the North and congratulate those who made it on to Prolific North's Top 50 Digital Agencies list is now just two weeks away.
Hosted by Melbourne in partnership with Prolific North, the event has already attracted 83 people - and you can make sure you don't miss out by registering here.
The party will take place at Melbourne's office in Manchester on Thursday 26th May, from 5.45pm, and is intended to showcase the agencies who took part in the research and those working in the creative and digital sectors generally.
There'll be free food, an open bar and entertainment.
Prolific North's ranking is the definitive guide to the North's leading digital agencies spanning SEO and PPC, web, content, mobile and e-commerce. Here's a reminder of the 2016 edition:
The Prolific North Top 50 Digital Agencies 2016
in association with Click Consult and Melbourne
| # | Company Name | North of England office locations | Headcount in North | Clients 2016 |
| --- | --- | --- | --- | --- |
| 1 | Stickyeyes | Leeds | 108 | Hertz, Staples, GlaxoSmithKline (GSK), Ladbrokes, Leeds Building Society |
| 2 | Amaze | Manchester, Liverpool | 200 | Emirates, Lexus, Unilever, Toyota, The Co-operative Group |
| 3 | Epiphany | Leeds | 170 | Pets At Home, Virgin Holidays, Q Hotels, Ann Summers and Carole Nash |
| 4 | twentysix | Leeds | 121 | London Stock Exchange Group, P&G Wella , BrightHouse, NHSBT, Aggregates Industries |
| 5 | Visualsoft | Stockton-on-Tees | 203 | Gola, Mitre, Big Dug, Boxfresh, Canterbury |
| 6 | CDS Digital | Leeds | 73 | Transport for London, Metropolitan Police, Cabinet Office, Aberdeen Asset Management, National Rail Enquiries |
| 7 | WMG | Harrogate | 84 | TNT, sk:n, House Network, FX Pro, Skate Hut |
| 8 | Summit | Willerby | 102 | Argos, Carpetright, Peugeot, Reckitt Benckiser, Homebase |
| 9 | Search Laboratory | Leeds | 140 | Viking (Office Depot), Superdry, O2, SkyBet, Hootsuite |
| 10 | Lakestar McCann | Manchester | 56 | Halfords, Kuoni, Navman Wireless |
| 11 | Latitude Digital Marketing | Warrington | 92 | BT, Post Office, Haven, Autotrader, MarkaVIP |
| 12 | Code Computerlove | Manchester | 80 | Hillarys, Brother, Amnesty, NUS, HMV |
| 13 | CTI Digital | Manchester | 60 | British Council, Great Ormond Street Hospital, Greater London Authority and Gatwick Airport |
| 14 | Click Consult | Cheshire | 68 | Oxfam, Netflights, Virgin, Chill.ie, Etyres, ABTA, Lloyds Pharmacy |
| 15 | Building Blocks | Manchester | 55 | Imperial Tobacco Group, Guinness World Records, Kaspersky, Guardian Industries, Yara International |
| 16 | Fat Media | Lancaster | 90 | n/a |
| 17 | Rippleffect | Liverpool, Manchester | 77 | Aldermore, Arsenal FC, Aston Villa FC, Everyman & Playhouse, Everton FC, Liverpool FC, UK Sport, Visit Guernsey, Visit Lincolnshire |
| 18 | Branded3 | Leeds | 64 | Ladbrokes, Vue Entertainment, Virgin Holidays, First Direct, Travelex |
| 19 | ActiveWin | Manchester | 80 | Betable, Moneyplus, Betfred, Kerching, Tote |
| 20 | Think | Newcastle | 69 | n/a |
| 21 | Axonn Media | Manchester | 65 | Western Union, Monarch Airlines, Hatstand, The Holiday Place, Heyland & Whittle |
| 22 | EMS Internet Ltd | Warrington | 68 | Reebok, St Helens, Stagecoach, Fletcher Stewart, Windy Arbour |
| 23 | Delete Agency  | Leeds | 26 | Expedia, Carluccio's, Leeds Beckett University, Unibet, Safestore |
| 24 | Degree 53 | Manchester | 53 | The Co-operative Bank, Betfred, Sofaworks, GB Group, GL Assessment |
| 25 | Leighton | Durham | 80 | British Airways, Foundation of Light, Home Group, Ambassador Theatre Group |
| 26 | Sigma Consulting Solutions | Macclesfield | 43 | Astra Zeneca, Sport England, InterContinental Hotels Group (IHG), Gazprom |
| 27 | Webtise (acquired Apposing post year end) | Wirral | 67 | Sony Playstation, McDonalds, iCandy, Jaguar/Land Rover, Skipton Building Society |
| 28 | Mando | Liverpool | 40 | Northumbrian Water Group, United Utilities, Robinsons Brewery, Talk Talk Business, Pets at Home |
| 29 | Mediaworks | Newcastle | 62 | n/a |
| 30 | Apadmi | Manchester | 60 | BBC, the NHS, the Guardian, Jaguar Land Rover, General Medical Council |
| 31 | RE:Systems | Bakewell, Manchester | 36 | n/a |
| 32 | ICS-digital  | Leeds | 30 | Betfair, Oddschecker, Pokerstars, JUST EAT, Stream Live |
| 33 | Enigma Interactive | Newcastle | 33 | Northern Powergrid, BBC, Leeds Museums and Galleries, RSPCA, The Open University |
| 34 | Digital Next | Manchester | 34 | Euro Car Parts, Forever Unique, Unipart, Costcutter, Robinsons Equestrian |
| 35 | Clicky Media | Chester | 32 | NHS, Darwin Escapes, Massey Ferguson, Tabor Group, Travis Perkins |
| 36 | Orange Bus | Newcastle | 62 | HMRC, Joules, Pearson, Argon, NHS |
| 37 | Prodo Digital | Chester | 49 | Royal Bank of Scotland, We Buy Any Car, Foxtons, Olympic Holidays, Guinness Homes |
| 38 | RO Eye | Manchester | 17 | eBay, Coral, Best Western, Auto Trader, Harveys |
| 39 | The Neighbourhood | Manchester | 30 | Heston Blumenthal, JD Sports, Commercial Estates Group, Land Securities, Candy & Candy |
| 40 | Silverbean | Newcastle | 42 | Flybe, ATG Tickets, Berghaus, ScS, Formica |
| 41 | Cube3 | Manchester | 33 | Revolution Bars, Cash Generator, Deckers Hospitality Group, Rohan, UK Fast |
| 42 | theEword | Manchester | 31 | Atkins International, Merlin Entertainments, Manchester Metropolitan University, Pure Leisure Group and Student Housing Company |
| 43 | Return on Digital | Manchester | 32 | Vertbaudet, Public Desire, My Memory, Liverpool JMU, London Luton Airport |
| 44 | Venn Digital | Wilmslow | 45 | Rekorderlig, Bahco, Capita, JW Lees, LWC Drinks |
| 45 | SearchQuest Europe | Lancaster | 44 | CityBlock, European Springs, TileMart, Continental UFH, DHI Manchester |
| 46 | Engage Interactive | Leeds | 25 | Whitbread, Yorkshire Tea, Leeds Building Society, Rosemary Conley, Jet2 |
| 47 | New Mind | Liverpool | 30 | Visit Scotland, Visit Telemark, Visit Portsmouth, Visit Chester, Visit Lillehammer |
| 48 | Shout Digital | Newcastle | 25 | Viewpoint Construction Software, North, Nova International, NCFE, P&G |
| 49 | I-COM | Manchester | 36 | JMW, King of Servers, Sellick Partnership, Brand Attic, Cobra Electronics, Christy Towels |
| 50 | Enjoy Digital | Leeds | 30 | CostCutter Supermarkets, Manheim, Bank of Ireland, Care UK, Randstad |