11 May 2016
Reason Digital's "Uber for charitable giving" app goes nationwide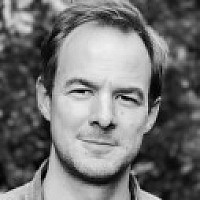 Gone for Good, a free app that takes the hassle out of donating clutter to charity, is now available across the UK after a successful Manchester-only pilot.
The app was developed in partnership with Manchester agency Reason Digital and is backed by charities including the British Heart Foundation, Cancer Research UK, Mind, Debra and The Salvation Army.
The pilot saw sofas, a piano, hundreds of office chairs and more donated to local charity shops.
How it works:
Chris Farrell, product manager at Reason Digital, said: "In the UK, we send so much perfectly good clothing, furniture and electrical goods to landfill. If we diverted just 6% from going to the tip and donated it to a charity shop instead, we could double the retail income of charities to fund even more of the vital services they provide.
"The app removes the main barriers to donating large goods to charity by allowing donors to take a photo of the item using the app and choose which charity they want to donate it to. Then they can sit back and put their feet up and the charity will send a van to pick it up."
Gone For Good has been featured in the Apple app store's "New Apps We Love" section, resulting in a 10-fold increase in iOS downloads over the weekend compared to the previous weekend. It was also described as "the Uber for charitable giving" by the BBC.
"We focussed on building a quality product that people love because it's easy to use and fixes a simple problem: making it easy for people to dispose of previously-loved items while supporting good causes," said Mark Charnock, MD of Gone For Good, a social enterprise.
The app is available across the UK for iOS and Android devices.