18 May 2016
New online platform promises to revolutionise how trades work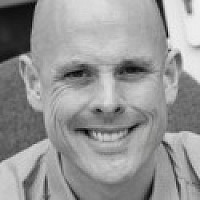 An online platform promising to 'revolutionise how tradespeople work and how trade jobs get done' has been launched by a Manchester entrepreneur.
Stuart Harvey hired digital agency e3creative to bring his idea, Right Trades - a one-stop shop for trades - to fruition.
The system is now complete and hosts qualified, third-party vetted tradespeople offering fixed priced solutions.
Right Trades soft-launched their system in April and the website will be fully live for public use by the beginning of June.
Harvey said: "As an electrician by trade, this side of the business is completely new to me, but the collaboration worked well.
"I appreciated e3creative's results-focused approach and realistic strategy to getting the start-up off the ground."
Jake Welsh, managing director of e3creative,  said: "Stuart's passion for the project was compelling.
"I later researched points in his business plan and really couldn't find anything similar that benefits both the trade partner and the customer."
Right Trades are recruiting trade partners in the Northwest and Yorkshire regions but have plans to service all of the UK within the next 12 months.
e3creative will continue working with Right Trades to head up the brand's Marketing and PR initiatives, as well as to maintain the online system and mobile app.