26 May 2016
Leeds Beckett University reappoints Delete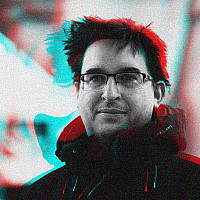 Leeds Beckett University has extended its relationship with Delete, with the agency remaining its digital partner.
Earlier this month, the institution, previously known as Leeds Metropolitan University, confirmed that it had also reappointed Brass as its lead creative agency, following a competitive pitch.
Delete's contract runs for a minimum of 2 years and it will further develop the digital offering.
"Four years ago we set out our vision for a seamless digital customer experience for our stakeholders which truly put users at the heart. Our digital strategy recognised that change is now a constant feature, both in terms of human behaviour and technology and foresaw the fact that mobile would overtake desktop internet access and that we would have to be ready to accommodate this," explained Deborah Green, director of corporate marketing and communications, Leeds Beckett University.
"Working in partnership with Delete, we have created a website which delivers engaging content seamlessly cross-platform without degrading the user experience. We use context as well as content to deliver a personalised experience. We are proud of the customer-centric digital experience we have created and we look forward to working with Delete on the next exciting stage of our digital strategy."
Delete will be supporting the university's in-house digital team and overseeing the transition of all its microsite to the Sitecore platform.