03 May 2016
Isotoma develops web app to gather war crimes evidence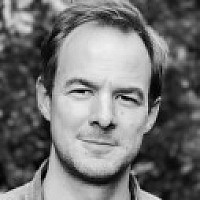 York technology company Isotoma has completed a new version of a web app which aims to gather evidence related to Ukrainian war crimes.
Corroborator collates evidence used in war crime disputes, building a narrative and sequence of events based on evidence files uploaded by journalists, researchers and civil rights activists.
A screengrab from Corroborator
The upgraded application harnesses the power of user generated content by providing a central hub to which anyone with a login can upload evidence to.
A numerical score is given to each piece of data based upon reliability and confidence, and the system then produces an overall score of an incident which helps determine its validity.
The web application is managed by worldwide developers and civil rights enthusiasts eQualit.ie, who were commissioned for the build by the Canadian Department of Foreign Affairs and Trade.
The software has been made deployable this week by Isotoma on GitHub, an online project hosting site.
Doug Winter, co-founder and director of Isotoma, said: "We are proud to be involved in a project which will make a huge difference to so many people's lives."
Dimitri Vitaliev, director at eQualit.ie, added: "Isotoma has helped to develop a deployment system that means this open source toolkit can be easily adapted by many groups working on human rights documentation the world over."