10 May 2016
An indoor rowing lake, pizza oven and a replica of the Hacienda: Rentalcars.com unveils £2.5m refurb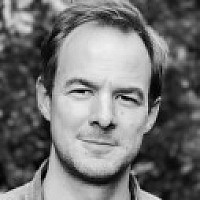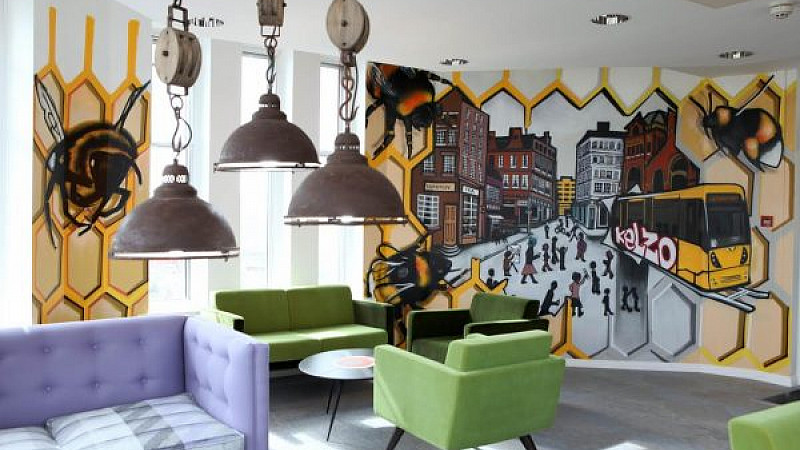 We're not completely certain, but we're guessing this is Manchester's first office to feature an indoor rowing lake, pizza oven and a recreation of the Hacienda nightclub.
Rentalcars.com has completed a £2.5 million refurb of its Quay Street base - and it's fair to say they haven't held back.
In fact, over 100 staff played a part in designing the 63,000 sq ft space - home of its customer service centre - and the result looks to place Manchester at the heart of the creative concept.
Each of the five floors is inspired by icons that are intrinsic to Manchester's rich heritage - including 'Science and Industry', 'The Northern Quarter' and 'Manchester Culture'.
Some of the artwork on show in the office from graffiti artist Kelzo
There's also a rowing boat on the indoor lake on which to take time out - and the in-house café is a reimagining of Manchester's legendary Hacienda nightclub, complete with yellow-and-black bollards, multi-coloured uplights, a 'VIP area' and tailor-made speaker wall.
Staff can even get fully immersed in the Hacienda spirit by choosing a track on the Manchester-music-only jukebox. Oh, and let's not forget the pizza oven, which cooks up to 120 pizzas per hour and provide free breakfasts for all colleagues.
There's also specially commissioned artwork by Kelzo and Mark Kennedy, the latter the creator of Afflecks Palace's famous 'On the sixth day, God created MANchester' mosaic slogan.
The office, Sunlight House, on Quay Street
Ian Brown, CEO of Rentalcars.com, said: "Our Customer Service Centre is core to what makes Rentalcars.com a great company. It is always available, for every customer, no matter where they are in the world or where they are from. It is where we have to get things right for the customer, every time. So it is very important that we get it right for our colleagues too.
"Our goal was to create an office that is more than just a place to work. We wanted to create a working space that our colleagues are inspired by and can be proud of. To make sure we achieved this, we asked them what they wanted it to be, and kept them actively involved in the design throughout."
Rentalcars.com opened a second HQ on Fountain Street last May, where a further 400 people are based.
More pictures from inside the office: