11 May 2016
Endless Gain agrees data partnership with Qubit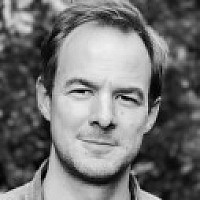 Manchester conversion optimisation agency Endless Gain has announced a strategic partnership with data analytics company Qubit.
The new relationship will see the two companies work together to solve e-commerce website conversion problems and create a more personalised online shopping experience, enabling retailers to convert more customers and grow their sales.
As part of the new relationship, mutual clients will be able to access the latest digital experience management, data management and analytics software, which streamlines the collection and processing of millions of data points from their desktop and mobile websites.
Qubit's Dan Shellard
Headquartered in London, Qubit was founded in 2010 by four former Google employees with the backing of more than $76 million in private equity and venture capital funds to date. The company's technology is used by some of the world's leading brands including John Lewis, Shop Direct, Topshop, Staples, Superdry, Thomas Cook and Legal and General.
Neil McKay, CEO of Endless Gain said: "We're delighted to be working together with Qubit. The company's enterprise software is exactly what our clients need to deliver a personalised experience, helping them grow their customer base and boost revenues. Today's highly competitive markets demand that businesses be more scientific in how they approach business, and Qubit's cutting edge technology, combined with our knowledge and conversion experience, will enable us to deliver significant benefits."
Dan Shellard, COO and co-founder of Qubit, added: "Endless Gain is an important partner for us. It's a new and exciting conversion optimisation agency that has taken huge steps in a relatively short time and already has a growing international portfolio of ecommerce clients. We are looking forward to working with the team and our mutual customers."
Qubit provides data, personalisation and customer experience management for enterprise businesses, all in one seamless workflow.
Endless Gain was set up in January by McKay, who in 2012 sold Lakestar to McCann Worldgroup for what was thought to be an eight-figure sum.
The company's 3,000 sq ft office on Portland Street in Manchester also includes a purpose-built laboratory and testing facility.