05 May 2016
£3.85m invested in MPD Group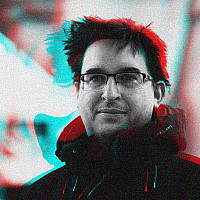 MPD Group, the company behind delivery comparison site, MyParcelDelivery and SaaS-based tech platform, Electio, has received £3.85m in development capital.
NVM Private Equity led the investment with £2.5m, to help develop both products and to strengthen the Group's executive team. The Group has announced that it plans to double its workforce over the next 12 months.
"NVM is delighted to be supporting MPD through the next exciting stage of its development. We are pleased to have the opportunity to back such a fast growing business, with a potentially game-changing product and look forward to working closely with David [Grimes] and  the talented team that he has built," said Andy Leach of NVM Private Equity, who joins the company's board.
Grimes founded the Group in 2010, originally for the MyParcelDelivery operation, but later working on Electio, which is a Saas platform, to help e-commerce businesses offer more delivery choices to a customer, whilst optimising courier spend.
"I'm extremely honoured to be able to announce this latest round of funding, which brings us to a total of £6.5 million raised since 2013," said Grimes.
"This latest fundraise will be especially important in the development of Electio as we continue to make huge strides in shaking up the delivery industry."
As part of the deal, Praetura Investors and Seneca Partners will be re-investing and providing strategic support to the MPD Group management team. Also GMCA has increased its debt funding.