18 April 2016
Sainsbury's to create 150 jobs at new tech hub in Manchester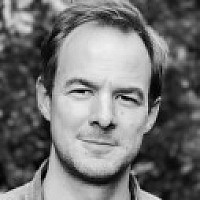 Sainsbury's is to create 150 new digital and technology jobs in Manchester over the next 18 months as it looks to improve its digital expertise ahead of the potential acquisition of Argos.
The new roles include agile coaches, software developers and software development managers in addition to DevOps engineers, and will be based out of the retailer's existing office in Manchester's Arndale Centre.
They will work alongside Sainsbury's 900-strong digital and technology team on a range of projects intended to improve the shopping experience for its 25 million customers and 161,000 staff, including the main Sainsbury's site as well as its apps and core business systems.
"Our vision is for Sainsbury's to have a world-class digital and technology function to ensure that we can deliver great services for our customers whenever and wherever they want to shop with us," said Jon Rudoe, digital and technology director at Sainsbury's.
"This announcement demonstrates our commitment to that goal and to attracting the best talent in this ever developing sector. As Manchester is the UK's second largest technology hub, it's a natural step for us to recruit here."
The recruitment drive aims to fuel Sainsbury's bid to "reinvent itself as a digital retail leader", and follows similar moves by John Lewis, Marks & Spencer and Tesco to set up tech hubs.
Sainsbury's is in the process of buying Argos, which it believes will help it take on Amazon and diversify.