04 April 2016
The Football League signs 7 year deal with intechnologyWiFi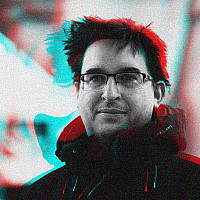 Harrogate's intechnologyWiFi has been brought in by The Football League to deliver mobile applications and free stadium wifi for all its clubs.
The 7 year contract will mean that football fans will be able to access official Apps, real-time content and links to commentaries, highlights, results and fixtures, as well as getting free wifi at the ground.
"This deal is a much needed game-changer for the football fan wanting to enjoy their sport to the fullest and get closer to their club than ever before," said Peter Wilkinson, CEO of Intechnology PLC.
"Anyone who has tried to log-on in a stadium during a busy football match will know the sheer frustration of poor connectivity caused by bad WiFi or overburdened cellular networks (i.e. 3G or 4G), which can also be hugely expensive (in terms of data) for users. Our solution will revolutionise the digital match-day experience for fans, harnessing the power of great WiFi connectivity and the smartphone in the palm of their hand to deliver a market-defining digital content offering."
The company said that it will be providing all the services at "no cost" to the League, the clubs or the fans. The Apps will instead deliver commercial opportunities, including links to betting, which will be facilitated by sponsors Sky Bet.
"I am absolutely delighted to welcome intechnologyWiFi to work with The Football League and its clubs," added Shaun Harvey, chief executive of The Football League.
"Once again, The Football League is leading the way with regard to delivering digital solutions to its member clubs, so that they can enhance the supporter experience at their matches. The fact that intechnologyWiFi is able to deliver this solution at no cost, while also facilitating new revenue streams for our clubs, made this a compelling proposition."