01 March 2016
TheBusinessDesk launches fourth site as part of £800,000 investment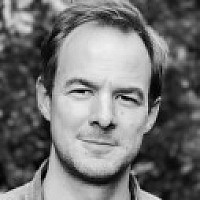 TheBusinessDesk.com has announced it is launching in a fourth region as part of an "£800,000 investment programme".
The business news service is now live in the East Midlands, adding to its operations in Manchester, Leeds and Birmingham.
Sam Metcalf is editing the new site
It's recruited Sam Metcalf, formerly the launch editor of East Midlands Business Link and editor of Midlands Business Insider, to edit the new site.
TheBusinessDesk.com says the investment will result in a doubling of staff numbers and "marks the start of a new growth phase", with turnover up 15%.
Mark Hales, executive chairman of TheBusinessDesk.com who took control of the site in July 2013, said: "We are central to the business communities in which we operate and we want to quickly have the deep relationships in the East Midlands.
"Our strong audience growth demonstrates the appetite for the news we provide in the way that we provide it and we are confident now is the right time to move into new areas.
"We have a number of ways we plan to continue to grow our audience throughout the year and have set ourselves very ambitious targets."
TheBusinessDesk is expected to shortly announce a replacement for Chris Barry as editor of the North West site, while Alex Turner has recently switched from its Yorkshire to West Midlands site.