26 January 2016
York agency appoints former Graziashop.com MD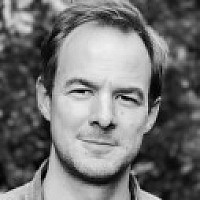 E-commerce agency Allies has appointed Richard Hatfield, the managing director of GraziaShop.com, as its new retail director.
Hatfield is also previously the COO of Coggles.com, helping the fashion retailer grow to £5m in online revenues within five years.
Richard Hatfield
He has moved from London to Allies' York base.
Ryan Atkins, who founded Allies in May 2015, said: "Richard joins Allies at a time when we are deeply investing ourselves in understanding being a retailer.
"His role will be threefold, firstly he will be running our soon to launch incubator where we invest time and money into retail start-ups leveraging our technology and growth services at their core. Secondly, he will be leading initiatives within Allies to truly align our mindset and that of our retailer clients.
"Finally he will be helping our consulting team workshop, scope and deliver increasingly complex requirements for our clients, bringing his retailer side experience to the table."
Hatfield added: "After successfully launching Graziashop.com in November 2014, this truly is an exciting new chapter in my career. To be given the opportunity by Ryan and his team to take the reigns of the retail ventures of Allies is a privilege and an inspiring challenge."