08 January 2016
Tech agencies invited to solve Bradford's health and wellbeing issues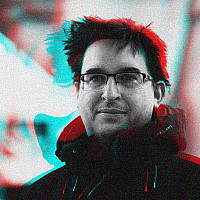 DataCity Leeds is looking for up to 20 SMEs to take part in a programme to help solve health and wellbeing challenges in West Yorkshire.
It's part of a national programme to expand the Internet of Things sector in the UK - the global IoT sector is forecast to exceed £255bn in less than 5 years.
"IoTUK aims to foster collaboration between public, private and academic organisations to advance IoT adoption in the UK," explained Idris Jahn, IoTUK principal consultant at the Digital Catapult.
"With our Boost programme, we sought partners that shared the same interest and passion for IoT to solve real world challenges. DataCity Leeds has valuable experience in engaging with local SMEs and has chosen health and wellbeing as its regional challenge. Given the local focus in health, this will ensure there is a well engaged community of SMEs and challenge owners with a passion to deliver real benefits to Yorkshire."
As part of the Boost programme, the SMEs will link with large companies and public sector organisations over the next 5 months. Each "Boost" will culminate in a 2-day workshop and innovation contest.
"This is an opportunity to amplify the great work that is happening in Leeds and Yorkshire across data, technology and digital with a focus upon health and wellbeing," explained Paul Connell, founder of DataCity Leeds.
"We are looking forward to an open connected future and building new collaborative ways of making a difference – and trying to have a load of fun on the way."
It is holding an open day about the initiative at Kala Sangam in Bradford on January 13th. You can book your place here.