28 January 2016
Shop Direct teams up with IBM Cloud for £50m "personalisation programme"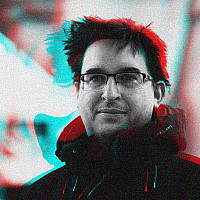 Shop Direct Group has revealed further details of its financial services deal with IBM Cloud.
As reported earlier this month, the Merseyside online pureplay retailer plans to place more emphasis than ever on tailored customer journeys. This £50m "personalisation programme" includes redesigning its financial services platform, which will now be hosted and managed through IBM's hybrid cloud.
It said that the new platform would offer customers "a wide range of innovative, personalised financial services products to help make the retailers world famous brands even more affordable to customers."
"Consumers now expect an increasingly personalised and flexible user experience across all of their digital interactions, personal or professional," explained David Stokes, general manager at IBM UKI.
"There has been a boom in cloud computing to meet the demands of this marketplace, offering access to unlimited computing power as required and easier ways to process large amounts of information. Cloud is no longer an IT trend. It's driving businesses like Shop Direct forward. The real winner in all this is the Shop Direct consumer as they are being provided with a much more engaging and immersive customer experience through the cloud."
This announcement is effectively an extension of Shop Direct's partnership with IBM.
"I'm proud to announce our Personalisation Partnership with IBM today. We already work closely with IBM in areas such as data security and the way we personalise the retail shopping journey," added Group CEO, Alex Baldock.
"This deal will broaden that relationship as we work with IBM to give Shop Direct groundbreaking capabilities to use our unique understanding and relationship with our customers to offer financial services products tailored to them."
Shop Direct Financial Services claims to be one of the largest non-bank lenders in the country.