18 January 2016
Final call for Northern Digital Awards tickets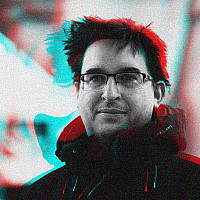 There are just 10 days to go until the 2016 Northern Digital Awards, which are being held at the Royal Armouries in Leeds on Thursday 28th January.
There are some tickets still available for the event, which you can order through our  dedicated site or contact Don't Panic on 01706 828855 or email aimee.vickers@dontpanicprojects.com. Any other enquiries should be addressed to nick@prolificnorth.co.uk.
This is the second running of the event, which in 2015 attracted more than 400 guests. This year, we received more than 200 agencies from companies, organisations, institutions and agencies from across the North. You can see the shortlist below.
The Northern Digital Awards has been created by Don't Panic Event Management and Prolific North.
The awards recognise the very best in digital campaigns, e-tailing, apps, video and, most importantly, the talent in the North as well as rewarding websites across a number of sectors to reflect the ever-expanding online world that we trade and communicate in.
For the 2016 dinner, in anticipation of an even bigger audience, we have relocated the dinner to the largest hall in the Armouries.
Our MC for the night is the legendary Clint Boon who will also be doubling up as the post awards dinner DJ... a cracking evening can be guaranteed on a cold January night..
We'd like to thank our outstanding panel of judges for all their hard work and patience working through such a number and variety of quality entries. The list of this year's judges follows and full biog info can be found here.
Bryan Adams, CEO & Founder, PH.Creative
Jono Alderson, Global Head of Digital, Linkdex
Andy Barke, Industry Head, Google UK
Martin Bryant, Editor-in-Chief, The Next Web
Tom Cheesewright, Founder of applied futurism practice Book of the Future
Jeff Coghlan, Creative Director, Matmi
Neil Costello, Head of Marketing, Aviva
Mike Deyes, Head of Digital Communications, University of Liverpool
David Edmundson-Bird, Principal Lecturer, Digital Marketing & Enterprise, MMU Business School
Ben Bisco, Head of Digital, JD Williams
Richard Gregory, UK industry expert
Neil Hardy, Director, Icelolly.com
Jamila Juma-Ware, Head of Marketing, Pitman Training Group
Herb Kim, Founder, The Thinking Digital Conference
Steve Kuncewicz, Head of IP & Media - Associate, Bermans
Sandy Lindsay MBE, Founder and Chair, Tangerine & The Juice Academy
Katrina Michel, CEO, Marketing Cheshire
Paul Morris, Head of Digital and Social Media, The Co-operative Group
Professor Colin Pattinson, Digital Research Centre, Leeds Met
Jon Myers, Senior Leader

We look forward to the evening of the 28th January 2016 and the biggest and liveliest celebration of digital excellence and expertise in the North.
The Northern Digital Awards 2016: the shortlist
BEST DIGITAL MARKETING CAMPAIGN – RETAIL
Capture - Capture - Behind the Scenes with HP at Very.co.uk
Home - Surprise Someone Special
Intermarketing Agency - Intermarketing Digital - Adidas Superstar
Mediaworks ltd - Mediaworks Snapping sales with Clifton Cameras
Mosquito Digital - Mosquito & Zoflora - 'The Hidden World of Bacteria'
N21 Limited - Trading as 'Silverbean' Berghaus & Silverbean Paid Search Management
Reckless - The Hatchbag Company Digital Marketing Campaign
Search Laboratory - Search Laboratory & Viking In an Office Far Far Away
Visualsoft - Growing site presence and online sales using AdWords - increases paid search website sessions by 851% and transactions by 872%
BEST DIGITAL MARKETING CAMPAIGN – FINANCE
Cuckoo Design - Experian - Brand & Tactical 'I Never Knew That' Online Display Campaign
Democracy - Democracy - CORGI HomePlan & a crisis for the digital age
Entyce Creative - Entyce Creative - Exchequer Solutions
Home - Bizarre Taxes
MEC Manchester - Extra Easy Content
Mediaworks ltd - Mediaworks Capturing continental conversions with CurrencyFair
Quba - Quba & Westfield Health Health Cash Plans SEO Campaign
BEST DIGITAL MARKETING CAMPAIGN – TRAVEL / LEISURE
Clicky Media Ltd. - Darwin Escapes Evolution in the UK Travel Market
Expedia Media Solutions - Travel Yourself Interesting Dubai Corporation of Tourism & Commerce Marketing Emirates and Expedia Media Solutions
MEC Manchester - The Rise of the Silver Surfer
Media Agency Group - MAG & St. PeteClearwater - Digital and DOOH Marketing Campaign
Venn Digital - The Great JW Lees Beer Hop by Venn Digital
BEST DIGITAL MARKETING CAMPAIGN – ENTERTAINMENT / SPORTS
Bloom Agency - Sky Sports plmoments
e3creative - e3creative Like Nowhere Else Ascot Campaign
Intermarketing Agency - Liverpool Football Club All in Red
Zeal - This Girl Can - Leeds
BEST DIGITAL MARKETING CAMPAIGN – THIRD SECTOR
Connect - SENDirect
CTI Digital - Encouraging more young people to vote with Verto the voter advice app
The Encephalitis Society - World Encephalitis Day 2015 - The Encephalitis Society
N21 Limited - Trading as 'Silverbean' - Traidcraft & Silverbean An Ethical Digital Partnership
Salford Business School & The Candidate Ltd - Salford Business School & The Candidate Ltd Masters In Digital and Social Media Marketing MOOC (JEMSS project funded with support from The European Commission)
Studio Mashbo - PSS Person Shaped Support
BEST DIGITAL MARKETING CAMPAIGN – PUBLIC SECTOR
Diva Creative - The Big Bike Revival
East Riding of Yorkshire Council - East Riding Leisure Bridlington - Digital Awareness Campaign
Studio Mashbo - Fresh CAMHS
BEST AFFILIATE CAMPAIGN
R.O.EYE - R.O.EYE and the Ebay Partner Network
Silverbean - ATG & Silverbean Affiliate Marketing for the Ticketing Industry
Twentysix - Suit Direct Affiliate Campaign By twentysix
Twentysix - A Topsy Turvy Approach to Affiliate Marketing with Daniel Footwear by Twentysix
Twentysix - Twentysix for Moda In Pelle
Visualsoft - Visualsoft and Asda Tyres - Building A Successful Affiliate Program
BEST LOW BUDGET CAMPAIGN
90 Digital - User engagement drives Radiance rankings
Click Consult - ABTA
Content Soup - Spinning a web of links for Tiger Sheds The launch of the worlds first spider-proof shed
Glass Digital Ltd - Gearing Up for Organic Success Glass Digital & Santasalo
Intermarketing Agency - British Triathlon Federations - strikeapose campaign
Liquid Creative Agency - NoTricksJustTREATS
PushON - The Perception of Colour
Quba - Quba & GB Posters From Panda to Podium
Quba - Quba & Westfield Health Health Cash Plans SEO Campaign
Reckless - ChloBo Digital Marketing Campaign
Roland Dransfield PR - International Timber Inbound Marketing Campaign
BEST INTEGRATED CAMPAIGN
90 Digital - Patient Claim Line - ranking by integrating
Bloom Agency - Sky Sports plmoments
Brass - Meet the Minions with Soreen
Gumtree the Biggest Personality Across Paid Earned & Owned Media
Home - Surprise Someone Special
Myclever Agency - Gumtrees Sponsorship of Celebrity Big Brother 2015
PHD - PHD and AG BARR - The League of Rockstars
Republic of Media - Tennent's Lager & Republic of Media - Welcome to Wellpark (with Wire PR Something Something and Bright Signals)
Stein IAS - Trelleborg Marine Systems - The Performance People
BEST PPC CAMPAIGN
BMI Healthcare - twentysix and BMI Healthcare Northern Digital Awards
Click Consult - Click Consult & SHEilds Increasing conversions through PPC and remarketing
Epiphany - Showing the true potential of paid search
Genie Goals - Genie Goals & Dwell - Paid Search Optimisation
MEC Manchester – The Gym Group
MEC Manchester - The Rise of the Silver Surfer
Silverbean - A holistic approach to PPC marketing Silverbean and Explore Worldwide
Visualsoft - Pushing summer stock through AdWords increases revenue by 49% YoY
BEST SEO CAMPAIGN
Click Consult - The Most Visible Online Healthcare Supplier
Content Soup - Spinning a web of links for Tiger Sheds The launch of the worlds first spider-proof shed
Epiphany - Driving online appointments in a decreasing search landscape
Epiphany - Putting Direct Blinds ahead of major online retailers
Glass Digital Ltd - Glass Digital & Rix Petroleum
INK Digital - INK Digital - Racks Industries SEO Stategy
Inside Online - Inside Online & Dreams Beds - Innovative Content Led SEO
MEC Manchester - Learning from Arnie (Earning Organic Visibility in the Finance Sector)
Quba - Quba & GB Posters From Panda to Podium
BEST USE OF SOCIAL MEDIA
Brilliant Social Media – NewBeanies
ITV Studios - Coronation Street Digital Team, ITV Studios, Coronation Street Live Access All Areas
LateRooms.com - The Magic Making Department
Liquid Creative Agency - Vitafriends PKU Social Media Campaign with Simon Rimmer
MediaCom North - 100 Years of Fitness in 100 Seconds
Mosquito Digital - Mosquito & Zoflora - 'The Hidden World of Bacteria'
myclever Agency - Gumtrees Sponsorship of Celebrity Big Brother 2015 Making Gumtree the Biggest Personality Across Paid Earned & Owned Media
Republic of Media - Tennent's Lager & Republic of Media - Welcome to Wellpark (with Wire PR Something Something and Bright Signals)
Twentysix - Feed Your Temptation Autumn Campaign for ASK Italian 2015
BEST USE OF VIDEO
Diva Creative - Life on 2 Wheels
Editors Keys Ltd. - Editors Keys - The world's first backlit editing keyboard video project
ITV Studios – Coronation Street Digital Team, Coronation Street Digital Team ITV Studios, Coronation Street Live, Access All Areas
MAOAM - MAOAM Challenge
MediaCom North - 100 Years of Fitness in 100 Seconds
Mocha – hudfuture
PHD - PHD & AG BARR: The League of Rockstars
Republic of Media - Tennent's Lager & Republic of Media - Welcome to Wellpark (with Wire PR Something Something and Bright Signals)
BEST DIGITAL TOOL OR SOFTWARE
Click Consult - TRAX
Documobi – documobiFUSE
Intermarketing Agency - RSA Oracle Project
Liquid Creative Agency - The Levis? Tailor Academy
Orange Bus - JoulesWellyDesign Digital Tool
ResearchBods - www.researchbods.com
R.O.EYE - R.O.EYE's social performance platform
Ruler Analytics - Ruler Analytics www.ruleranalytics.com Measure What Matters
BEST APP
Apadmi - Apadmi developed Guardian Happy For Life App
Appitized – Pocket Midwife
Dreamr - Sole Exchange
MadeByPi - MadeByPi and McCain Foodservice Sales App
Media Agency Group - Dr Now Mobile App
Marketing Liverpool - Its Liverpool App by Marketing Liverpool
Mosquito Digital - MOSQUITO & Cambridge University Press - Murphys Grammar In Use
Shaping Cloud - Givvit App
Sockmonkey Studios (Pocket Sergeant app) - Paul Cooper & Sockmonkey Studios Pocket Sergeant
BEST E-COMMERCE WEBSITE
Bolser - Gin Festival
Fluid Digital - Bargain Max - The Toy Story
Fluid Digital - Moda Furnishings UK Launch
KMP Digitata - KMP Digitata Ltd and Home Decor GB Ltd Spaceslide.co.uk
One - Webbox Website redevelopment 'understanding pets'
Modern English - Bohairmia
Nublue - The Jewel Hut Website
Soap Media - AA Tyres
Zeal - Page and Coopers
BEST WEBSITE - sponsored by Orchard
Brass - Meet the Minions with Soreen
Carfinance247 - @carfinance247
Clicky Media - Best Website
Epiphany - Driving hotel bookings
Extreme Creations Ltd - Made to measure, Extreme Creations and Graham Sanderson
Hydra Creative - The Cathedral Archer Project
KMP Digitata - Aberdeen International Airport
Parker Design Consultants Limited - N8 Research Partnership Website
Soap Media - AA Tyres
SMALL DIGITAL AGENCY OF THE YEAR - sponsored by Bruntwood
Biddible Media Ltd
Double Concentrate Ltd
Entyce Creatve
Elementary Digital Ltd
Fluid Digital
Mosquito Digital
Pixelbuilders
Soap Media
LARGE DIGITAL AGENCY OF THE YEAR - sponsored by Type
Apadmi
CTI Digital
Genie Goals
Glass Digital
Mando Group
Orange Bus
Silverbean
Stein IAS
Twentysix
Venn Digital
YOUNG DIGITAL MARKETER OF THE YEAR
Alexandra Lever - MEC Manchester
Hannah Pym – Apadmi
Henrietta Foy - Mediaworks ltd
Nina Harrison - MEC Manchester
Tom Etherington - Silverbean
Simon Butterworth - Reckless
Entertainment and Golf Sponsor on the night - Met Marketing 
Photo booth sponsored by Venn Digital