18 December 2015
Azzure IT ranked in top 50 fastest growing tech firms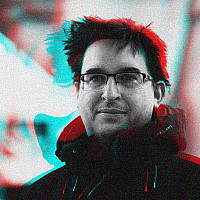 Sheffield's Azzure IT has been ranked 37th in a list of the fastest growing technology firms across Europe, Middle East and Africa.
The Deloitte Technology Fast 500 EMEA is now in its 15th year and includes more than 20 countries.
"The team understood what we wanted to achieve from day one and I believe that this shared vision is the reason behind our tremendous growth and success. International recognition is the perfect end to the year for us, and is something that the whole team can be proud of," said Craig Such.
Azzure achieved its high ranking through growth of 2089%
"Securing a position in the Deloitte Technology Fast 500 is an impressive feat, especially in the highly competitive and rapidly changing environment of the technology industry," said David Cobb, Deloitte UK and partner in charge of the Deloitte Technology Fast 500 EMEA programme.
"We congratulate Azzure IT on being among the most dynamic and successful technology companies in the region."
Just below Azzure was Manchester-based Carfinance247, which ranked 56th, with 1468% growth. Macclesfield-based Zuto was at 156, with growth of 617%.
Visualsoft was at 471, with 226%.
"We're absolutely thrilled to be rounding off 2015 with a place in the Deloitte Technology Fast 500 TM program," said Visualsoft brand manager, Sarah McCormick.
"Overall the UK provides just 72 of the top 500 companies in the list, so this is an amazing achievement for us."
Finally Enjoy Digital was listed at 484, with the Leeds agency demonstrating growth of 218%.