27 November 2015
Trinity journalists in Newcastle and North Wales balloted over digital targets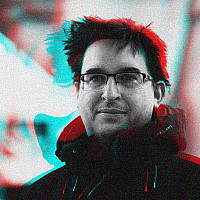 Members of the National Union of Journalists are being balloted after digital targets, trialled by Trinity Mirror at the Manchester Evening News, are set to role out nationwide.
The "individual digital audience goals" measure stories in terms of digital traffic they generate.
The NUJ said that it had been given "some reassurances" by senior management about the scheme, but added that its members were "very concerned" about the impact that individual targets would have on "the culture of cooperation and collaboration" in the newsroom.
"We very much want to resolve the key concerns our members have about these proposals, but because of the way the law forces our hand on balloting on industrial action, a number of our chapels feel they need to reserve their position on click targets because of the strength of feeling," explained Chris Morley, NUJ coordinating officer for Trinity Mirror.
"We acknowledge that the company has sought to reassure on a number of points, but it is clear from what our members are telling us that that has not been enough to deal with fundamental concerns they have. We will be meeting the company in the coming days and looking to resolve these differences, but the company should be in no doubt that the fact chapels feel compelled to give notice of balloting shows that it is very important to members."
The Union added that it was balloting in Newcastle, North Wales and the Midlands, with other areas considering their next steps.
Papers are due to go out next week in Newcastle.