16 November 2015
Rippleffect handed digital brief by Your Housing Group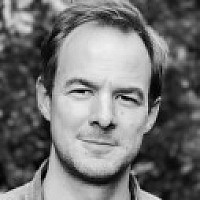 Rippleffect has been handed a website brief by Your Housing Group, the registered housing provider and property company.
The Liverpool agency is tasked with helping the company's move to provide visitors with easy access to services online as well as information about its services.
Rippleffect, which already works with the likes of Aston Villa, Liverpool FC, UK Sport and Edinburgh Zoo, says it will seek to "build a modern website that offers a best in class experience for all users".
Jane Astle, interim head of corporate communications and marketing at Your Housing Group, said: "Given the wide range of services we offer and the diversity of our audience, we require a digital presence that fulfils our proposition as a housing company with 'a commercial head and a social heart'.
"Rippleffect's understanding of our challenges as a team and ambitions as a business will help us to meet that requirement and give people more options for how they use our services and resources and find out more about the innovative building projects we're now developing."
The site will be built using open source CMS Umbraco.