18 November 2015
Mando serves up new digital platform for Robinsons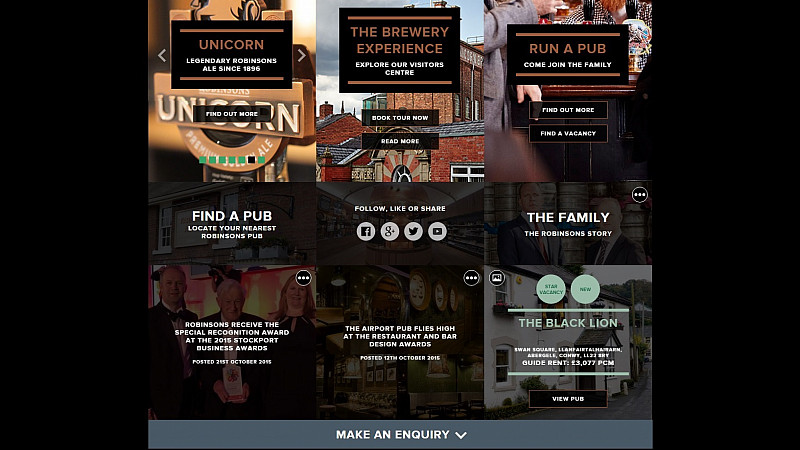 Liverpool-based Mando Group has implemented a new digital platform for the Stockport-based brewer Robinson's, including a mobile-first website.
This new site represents a marked change in the way that Robinsons promotes its offerings and is among the first breweries to invest in the experience management tool Sitecore, which will allow it to personalise the website experience depending on the viewer's browsing history and preferences.
The firm can also track visitors across multiple channels including mobile, tablet, desktop, e-mail, and social media, and control audience experiences. The website also caters for retailers looking to stock Robinsons beers, and visitors to both the brewer's Visitor Centre and its pubs. Each of Robinsons 300 pubs have also been given a microsite which integrates with social media and lets publicans promote their own events.
Mando will maintain a support and maintenance contract with Robinsons to service and optimise the new digital platform.
Daniella Martin, communications manager for Robinsons Brewery, led the digital project. David Bremner, director of marketing at Robinsons said: "2015 has been the busiest year in a long time for Robinsons. The new brew house was completed two years ago, but the next phase was to get our branding identity right. This meant a corporate rebrand and re-launch of our core beers including the introduction of Wizard in the spring. The logical next step was to brew a new look for our website."