24 November 2015
magneticNorth to take "digital-first" route in rebranding Pannone Corporate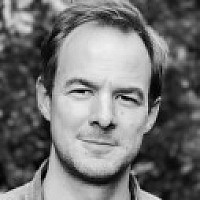 magneticNorth has been appointed by law firm Pannone Corporate as its branding partner.
The Manchester agency was hired after a competitive tender process and will be taking a 'digital first' approach to developing the company's brand and communications.
It says it will be working closely with the management team at Pannone Corporate to help shape the "next phase of the firm's development".
Paul Jonson, managing partner at Pannone Corporate, said: "We were extremely impressed with the team at magneticNorth. We felt they were a perfect fit with our culture and ethos and had a thorough understanding of our ambitions. We have plans to further develop our brand and look forward to working with magneticNorth."
Lou Cordwell, CEO of magneticNorth, said: "We're delighted to be working with Pannone Corporate during this exciting next stage of their business and we're confident that their modern and ambitious outlook will make for an enjoyable and successful partnership.
"We'll be collaborating with the Pannone Corporate team to implement a 'digital first' approach to its brand that recognises the dominance of digital channels and communications today, and puts digital media and digital thinking at the heart of their communications process."
Other magneticNorth clients currently include the NOMA project, games developer King and Lincoln Castle.