02 November 2015
Havas to launch UK's first Havas Village in Manchester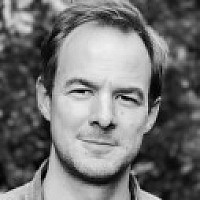 Global marketing and communications group Havas is to launch the UK's first Havas 'village' in Manchester, uniting its entire offer under one roof.
Located on Princess Street in Manchester city centre, Havas Village Manchester will bring together Havas PR, healthcare comms agency Havas Lynx, employer branding and recruitment marketing agency Havas People, Havas Media and digital analytics agency DBi.
Managing partner Mark Varley
The new 25,000 sq ft base will be headed up by Paul Frampton, CEO of Havas Media UK and managing director of Havas Media Group. As we exclusively reported in September, the Havas Media agency at the Village will be led by Mark Varley, who joined last week as managing partner from MEC.
Varley will report to Havas Media UK MD, Natasha Murray, who said: "Mark shares our desire to create a new, collaborative media agency model that leverages the talent and capability of our Group, and I am delighted that we get to launch this first in Manchester."
The opening of Havas Village Manchester - where a total headcount of 270 people will be based - represents the second major consolidation by a global marketing group in Manchester after Omnicom Group in September.
Havas initially signalled its intention to expand in the city after winning the BBC's £15m strategic media planning account in July.
Paul Frampton said: "The launch of Havas Village Manchester is a seminal moment for our Group, our clients and indeed the industry.
"Manchester is thriving off the success of its £1bn investment into Media City but it goes deeper than this; there's an infectious energy, entrepreneurial spirit and can-do attitude that sets it apart. These are just some of the reasons Havas selected to be the first media agency to open in Manchester for over a decade."
Havas Media is owned by Havas, one of the world's largest global comms groups which was founded in 1835 by Charles Louis Havas.
Headquartered in Paris, it operates in over 100 countries, employing over 16,000 people with a 2014 group revenue of €1.87bn.
Havas Village Manchester joins 34 other 'villages' around the world, with similar comms hubs in cities like Melbourne, New York and Tokyo. A Havas Village London is set to launch in King's Cross in 2017.
The unveiling of Havas Village Manchester - which will be officially marked with a launch party tonight - also marks a significant milestone for Havas Lynx, which was set up in Manchester 30 years ago and was the first division within the Havas network to set up home on Princess Street in 2008. It now employs over 250 people.
David Hunt, CEO of Havas Lynx, said: "We joined the Havas network in 2012 and we have gone from strength to strength. Havas were the catalyst in enabling us to grow from a local digital shop to a global communications agency. It is a network I am incredibly proud to be a part of and we are thrilled our Havas associates are joining us to create the first Havas Village in the UK."
To mark the launch, Havas Village Manchester is calling on Manchester's "finest" marketing and technology start-ups to apply for a position in the Group's collaborative research facility, 18 Hubs, which has labs in LA, Seoul and Tel Aviv identifying opportunities for the advertising landscape in media, technology and data science. The Manchester Lab is set to launch in January 2016.